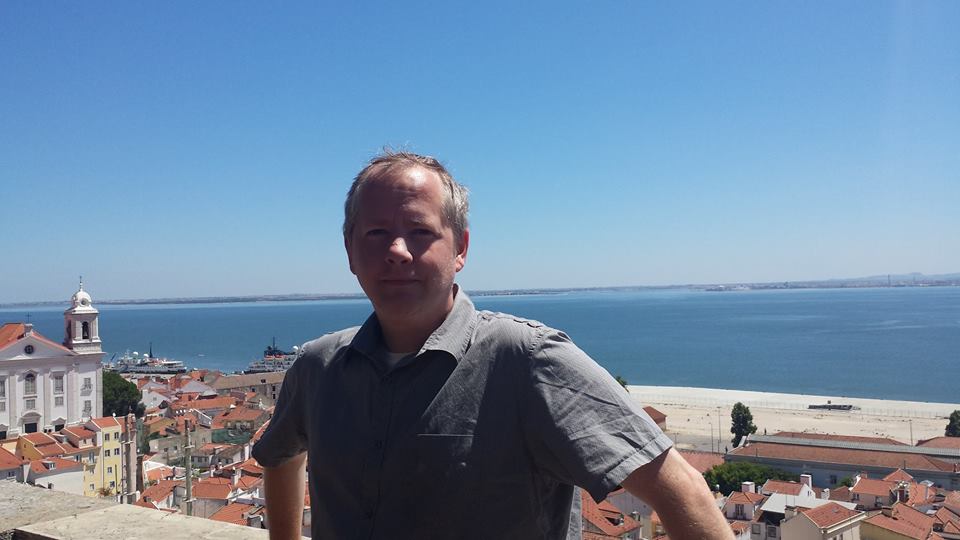 Hello all. No, GitM's not dead.
As
per
several
Augusts
past
, I've spent the past few weeks on August recess, confining my thoughts on the various nightmares unfolding in Ferguson, Gaza, Iraq, etc. to
140 characters on Twitter
and Facebook.
In the meantime, my girlfriend Amy and I have been getting in lots of travel this month — first a long weekend in New Orleans where, among other things, I for the first time took in the French quarter, Frenchman St., and the future final resting place of thespian and scholar Nicolas Cage.
A fortnight later, we were off to Iberia for a stretch, with four and a half days in Barcelona and Lisbon each (with a brief, three-hour layover tour through Brussels — alas, we didn't have time to visit my old stomping grounds of Waterloo.)
August is probably not the best time to visit Barcelona — it was as crowded as Times Square at times, on much narrower streets. Still, it's an amazing World City, and Gaudi's unfinished Sagrada Familia is like nothing you'll see anywhere else in this system. Very highly recommended (although, again, perhaps not in August.)
By comparison, Lisbon and its dozens of ancient churches was more of a sleepy European capital. But it too had its charms, not the least Sintra and its ninth century Moorish castle, only an hour or so away by train.
In any event, if you want to peruse some photos from the trip (and aren't already a Facebook friend), I've put three dozen or so up in the long-neglected Flickr feed. Suffice to say, a grand time was had!