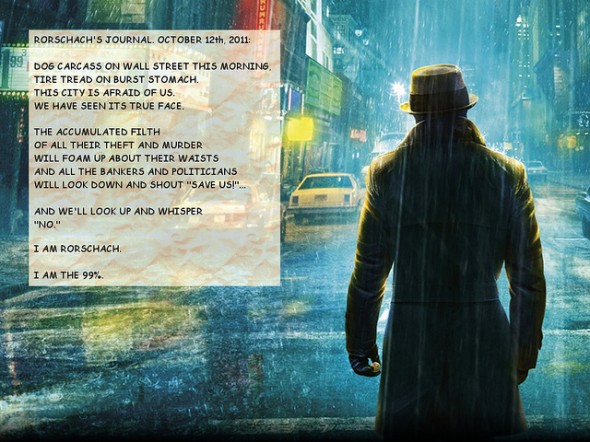 Although, let's be honest:
Rorschach
is more like the original Tea Partier, no? Anyway,
it's not just Calvin
. By way of Mary Sue,
comic book characters weigh in on Occupy Wall Street
. Speaking for the 1%: Lex Luthor, Uncle Scrooge, Victor Von Doom, and,
my evening alter-ego
these days, Bruce Wayne…but he's cool.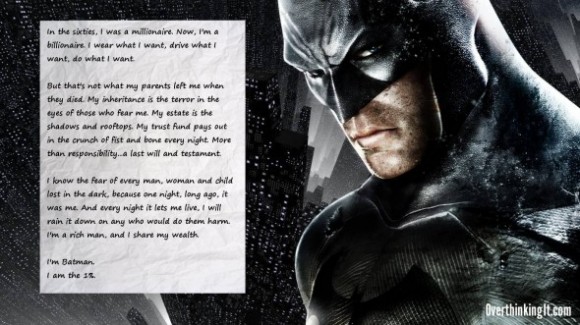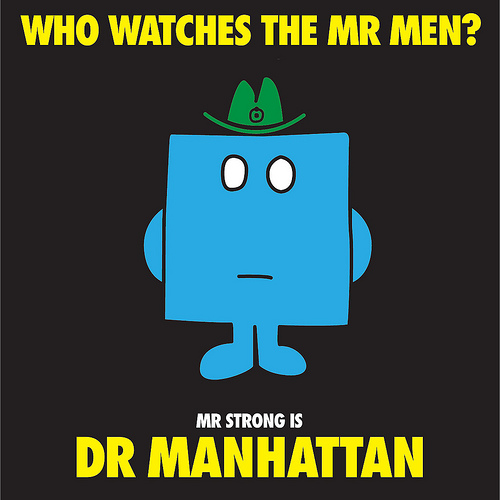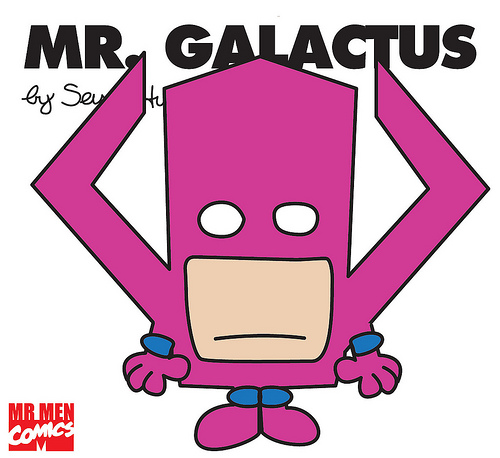 "The idea basically sparked from the realisation that Mr Happy from the Mr Men, looks a lot like the Comedians badge from Watchmen… and a quick doodle of this lead to the question 'Who Watches the Mr Men?' and assigning various Mr Men personalities to their Alan Moore counterparts…"
By way of
my sis
and as you may have already seen
in my twitter feed
, various
Marvel and DC superheroes done up as Mr. Men
(a staple of my early years).