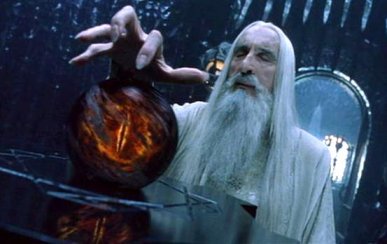 "
After the Anonymous attacks and the release of Barr's e-mails, his partners furiously distanced themselves from Barr's work. Palantir CEO Dr. Alex Karp wrote, 'We do not provide — nor do we have any plans to develop — offensive cyber capabilities…' But both of the Team Themis leads at these companies knew exactly what was being proposed…They saw Barr's e-mails, and they used his work. His ideas on attacking WikiLeaks made it almost verbatim into a Palantir slide about 'proactive tactics.'
"
Strange powers have our enemies, and strange weaknesses! In Wired, Nate Anderson of Ars Technica fdelves into the story behind the highly troubling HBGary leaks. Among other things, these leaks have already revealed that:





As
HBGary target Glenn
sums it up: "
What is set forth in these proposals for Bank of America quite possibly constitutes serious crimes. Manufacturing and submitting fake documents with the intent they be published likely constitutes forgery and fraud. Threatening the careers of journalists and activists in order to force them to be silent is possibly extortion…Attacking WikiLeaks' computer infrastructure in an attempt to compromise their sources undoubtedly violates numerous cyber laws. Yet these firms had no compunction about proposing such measures…and even writing them down. What accounts for that brazen disregard of risk? In this world, law does not exist as a constraint.
"
In other words, they do not fear the law because it has forsaken these lands. And, hey, when you consider that nobody has yet gone to jail for lying the American people into a trillion-dollar war, setting up an illegal, unconstitutional, and inhumane torture regime, or fraudulently abetting or even precipitating a multi-trillion-dollar economic meltdown, their brazen calculation seems like a pretty safe bet.