I also found this grisly pic of Angry Cheney on Looka (and Eschaton), and it reminded me of something that I couldn't quite put my finger on. But, while walking Berkeley this evening, it came to me. In fact, I think I might just have figured out the inspiration behind Karl Rove's whole two-faced strategy: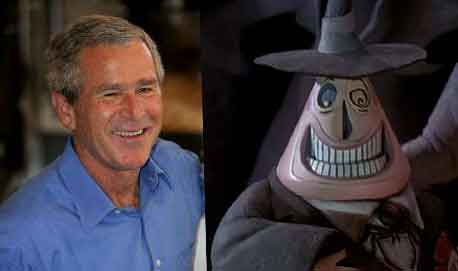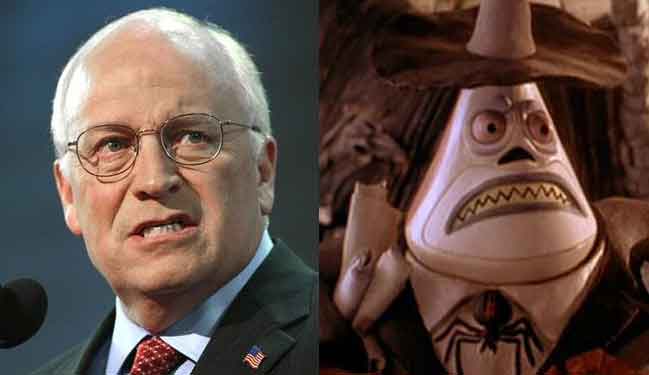 And, just to round out the meme…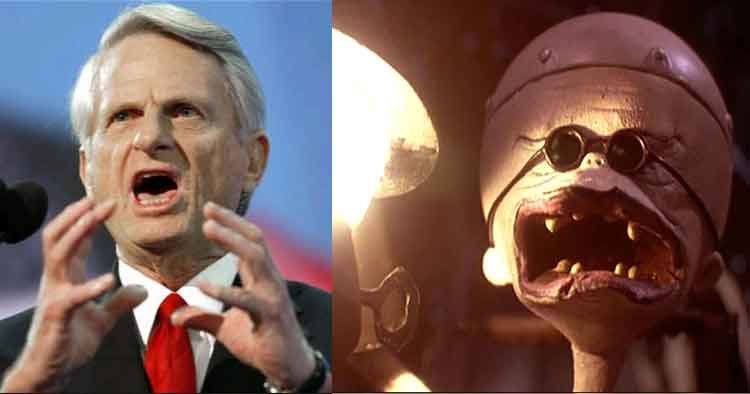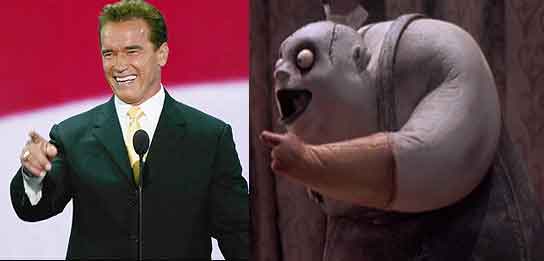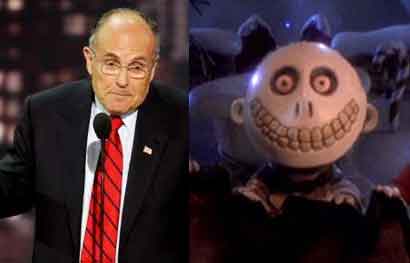 (Pics via HalloweenTown. And a similar take on the Zellout can be found here, also via Eschaton.) Update: The Zellout also brought to mind this, but I ultimately thought it was a disservice to poor Bilbo. He wasn't that far gone in Rivendell.