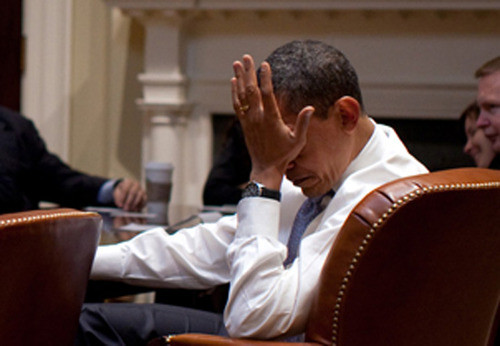 "On Tuesday night, a lot of Republican-ish candidates got crushed by the official Republican candidates, confirming yet again that a gutless, wincing version of one kind of politics always loses to the robust one. Nobody first starts drinking Diet Coke because they think it tastes better, and the only people who keep drinking it are the ones who've drunk nothing else for so long that actual flavor seems weird. Why vote for someone hesitantly and semi-apologetically tacking toward the right when you can just vote for someone who goes balls-to-the-wall rightward and is damn proud of it? At least that person gives off the sense of actually enjoying his own beliefs."
THIS. Part of the upside of being newly off-the-Hill is I can escape a bit further from the dreariness of much of current politics, so no absurdly-belated, long midterm post this year. Besides, The Guardian's Jeb Lund has already well-articulated where I am on all this: Give people a choice between a Republican and a Republican and the Republican will win every time:
"[W]hether the Democratic Party stands for anything is a perfectly valid question at this point. On a macro level, a party that is already thoroughly militarized and corporatized — and largely indifferent to Main Street whenever it poses a conflict with Wall Street — offers little alternative to the other party that already celebrates that."
Sure, the ground in 2014 always heavily favored the GOP: This was a six-year midterm, Class 2 year, and the seats up for reelection swung heavily Democratic six years ago, in that faraway, hopey-changey time of 2008. Still, when you have a party that hardly, if ever, has the courage of its convictions anymore, coupled with a President who seemed at times to be actively trying to discourage the base, little wonder that the lowest turnout since 1942 brought forth another shellacking. As Richard said, a withdrawal in disgust is not the same as apathy.
So, yeah, bad times for the Democratic brand, and no mistake. The good news is the long-term story hasn't changed: Republicans are still drawing dead, demographically speaking, even though they'll probably hold the House until at least 2020 due to gerrymandering (and now, thanks to these 2014 results, will likely be able to hold the Senate for the first two years of the next presidency.) And, even better, Americans strongly supported progressive positions two weeks ago, be it on the minimum wage, marijuana, or misdemeanors.
But Dems can't just assume the government will eventually devolve to them by fiat. We're going to have to quit thinking the endless "but the other team is crazy-pants" blather will carry us over the top, and actually put up candidates that will stand for something other than GOP-lite camouflage. Of course, our 2016 standard-bearer is, at least at the moment, undoubtedly Hillary Clinton, sooo…I'm sure everything's going to work out great.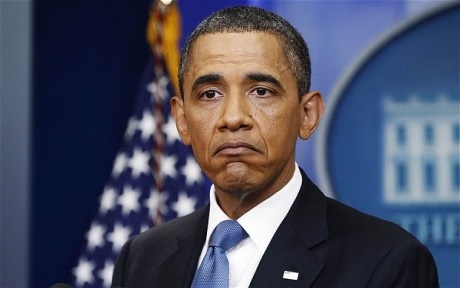 "The task facing the makers of the Obama museum, however, will be pretty much exactly the opposite: how to document a time when America should have changed but didn't. Its project will be to explain an age when every aspect of societal breakdown was out in the open and the old platitudes could no longer paper it over — when the meritocracy was clearly corrupt, when the financial system had devolved into organized thievery, when everyone knew that the politicians were bought and the worst criminals went unprosecuted and the middle class was in a state of collapse….It was a time when every thinking person could see that the reigning ideology had failed, that an epoch had ended, that the shitty consensus ideas of the 1980s had finally caved in — and when an unlikely champion arose from the mean streets of Chicago to keep the whole thing propped up nevertheless."
In Salon, Thomas Frank laments the wasted opportunity of the Obama years. "Why, the visitors to his library will wonder, did the president do so little about rising inequality, the subject on which he gave so many rousing speeches? Why did he do nothing, or next to nothing, about the crazy high price of a college education, the Great Good Thing that he has said, time and again, determines our personal as well as national success? Why didn't he propose a proper healthcare program instead of the confusing jumble we got? Why not a proper stimulus package? Why didn't he break up the banks? Or the agribusiness giants, for that matter?"
Frank's piece is definitely a bit overwritten, with its "mausoleum of hope" and all. That being said, I'm on board with his central thesis, as I've said several times before. (In fact, I was glad to see when fixing the old archives lately, that however hopey-changey I felt in 2008, I was more measured in my writing than I remembered, bringing up the ominous example of Herbert Hoover in my post-election post and wondering what the heck was going on within two weeks of Obama's inauguration.)
Also, to get a sense of what a bad place our party is at these days, just look at Kevin Drum's ridiculous response to this Tom Frank piece. Drum, mind you, is the official blogger of Mother Jones, named after the famous labor leader. And he writes: "It's easy to recognize this as delusional…Because — duh — the hated neoliberal system worked. We didn't have a second Great Depression. The Fed intervened, the banking system was saved, and a stimulus bill was passed…As for Obama, could he have done more? I suppose he probably could have, but it's a close call."
A close call? C'mon. As I responded on Twitter: "And all is for the best in the best of all possible worlds. This neoliberal horseshit would've made Mother Jones blanch. This piece sidesteps O's GWOT record. 2. It ignores O's penchant for starting negotiations where they should finish. 3. It presumes filibuster reform impossible. 4. It ignores that financial crisis response grew inequality. And so on."
And, remember: This fatalistic "Americans are all centrists anyway, Obama did all he could" shrug is coming from the house blogger of one of our foremost progressive journals. It's pathetic. This is yet another example of we progressive Democrats no longer having the courage of our convictions.
See also this very worthwhile Salon piece on Zephyr Teachout's challenge to notorious douchebag Andrew Cuomo, by my friend and colleague Matt Stoller, which talks about this exact same phenomenon.
"The basic theory of the 'New Democrat' model of governance is that Wall Street and multinational corporate elites produce wealth through the creation of innovative financial practices and technology, and that Democrats should then help middle class and poor citizens by taxing this wealth, and then using some of it to support progressive social programs…This method of running the economy has become so accepted among Democratic leaders that writers like New York Times columnist Paul Krugman and Vox writer Matthew Yglesias now argue that there simply is no alternative…
"There is a hunger in the Democratic Party for making the party serve the interest of regular voters, not the rich. In 2008, liberal Democrats decisively broke from the Clinton legacy and voted for Barack Obama, with his mantra of hope and change. Obama, however, stocked his administration with Clinton administration officials like Larry Summers, Tim Geithner and Janet Yellen. A joke going around Democratic circles after the election was that 'Those supporting Obama got a president, those supporting Clinton got a job.' Obama broke with the Clinton name, but brought the Clinton intellectual legacy, and Clinton's Wall Street-backed machine, into governance…"
"The potentially transformative message of the Teachout-Wu campaign is that the problem is not solely one of personalities or tactical political approaches. Rather it is that the New Democrat model itself, and the Democratic party establishment, is fundamentally at odds with the party's traditional liberalism…Teachout and Wu are trying to place the citizen at the center of policy. They do that through their proposals for public financing, for antitrust, for social insurance, infrastructure and labor."
Without vision, the people perish. If we ever want to see the real and positive change that Americans were promised back in 2008, we progressives have to stop acting like we have no other option than to fall into line behind the leftiest of the centrists and clap harder for every occasional, diluted-to-all-hell scrap they throw our way. There's more to life than Rockefeller Republicanism, and it's not like we don't have excellent historical templates to borrow from. We need to dream bigger, stop thinking the status quo is all there is, and push back.
Are Zephyr Teachout and Tim Wu going to knock out Andrew Cuomo, a guy who's quite obviously the poster child for everything that's wrong with our party? Alas, probably not. But one does not always fight because there is hope of winning. And New York in 2014 is as a good a place as any to start the long uphill slog of taking back our party.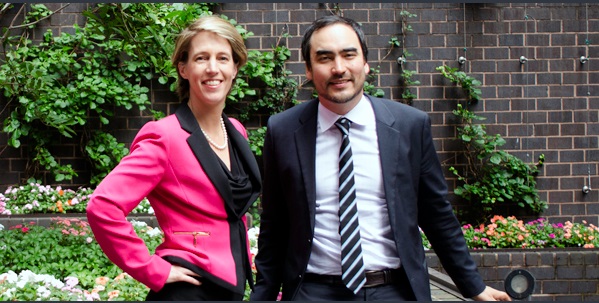 Update
: Right on cue, the NYT delves
into Andrew Cuomo's hobbling of the state ethics commission
.
"[A] three-month examination by The New York Times found that the governor's office deeply compromised the panel's work, objecting whenever the commission focused on groups with ties to Mr. Cuomo or on issues that might reflect poorly on him."
More
here
.
Meanwhile, Blake Zeff thinks Cuomo may have met his match in US Attorney Preet Bharara. "[Bharara] has not only taken possession of the files from the corruption-fighting Moreland Commission that Cuomo recently closed down as part of a budget deal, but has also publicly floated the possibility of investigating the governor's alleged meddling in its investigations."