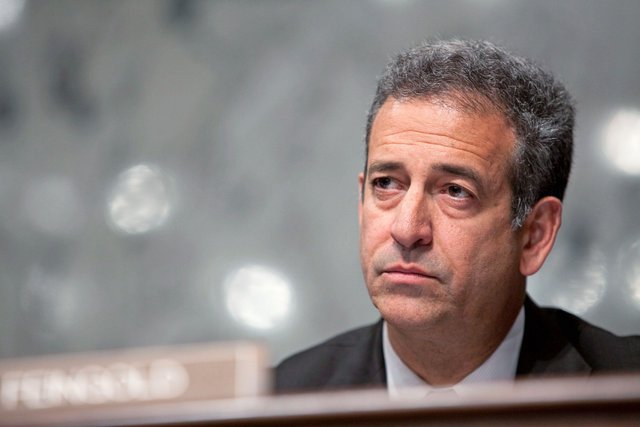 "'
He was one of the last true progressives,' said Michael Zimmer, a Feingold supporter who teaches media and communication at the University of Wisconsin. "Who is left now?
'" One important addendum
to the 2010 midterm overview
that deserves its own post.
A handful of notable losses notwithstanding — Tom Perriello, Alan Grayson, Phil Hare — a goodly number of the House Democrats who lost seats on Tuesday were of the Blue Dog or New Democrat variety, and the whirlwind they reaped was partly of their own making. Looks to me like Third Way-style corporate shilling just isn't the answer.
Rather, the most painful loss of the night for progressives happened on the Senate side, when Russ Feingold fell to an idiotic Ayn Rand disciple, businessman Ron Johnson. (Wisconsin, the state of both Bob LaFollette and Joe McCarthy, is a strange place.) From fighting against the Patriot Act to calling for accountability on the illegal NSA wiretaps to, of course, battling for campaign finance reform, Feingold was often a lonely voice of conscience in the Senate, and his progressive leadership will be sorely missed there.
Of course, the fight goes on, so let's hope Feingold will be back in public life someday soon. Big Russ has ruled out a 2012 primary shot, but if Wisconsin's other Senator, Milwaukee Bucks owner Herb Kohl, should decide to retire in 2012 at the age of 77, Feingold would be a great candidate to go toe-to-toe against yet another "Galtian nincompoop" of the first order, current GOP golden boy Paul Ryan.