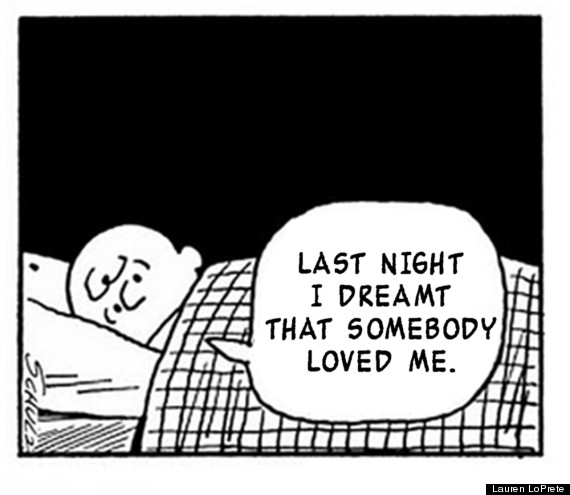 My only weakness is…well, never mind, never mind: By way of a little red-haired girl, Oakland graphic designer
Lauren LoPrete
, fuses Smiths lyrics with Peanut cartoons over at
This Charming Charlie
.
"His rad book…includes the answers to such burning questions as, how do I hail a cab? What is a bodega? Which way is Uptown?"
From a
new book by cartoonist Nathan Pyle
, Distractify shows off a number of
spiffy animated primers on how to live/survive in NYC
. Funny because they're true, and definitely worth a perusal. The one above — a.k.a.
the "Reservoir Dogs walk"
— is a huge problem in DC also.