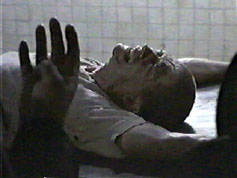 There are many reasons why I post less frequently at GitM these days, and a lot of them are the usual prosaic stuff —
life is good
, the days are very busy, my
garrison isn't going to build itself
. But among them also is, quite frankly, it's sometimes hard to see a purpose to it anymore, at least in GitM's current incarnation. Case in point:
this month's CIA torture revelations
.
Like countless others, I have been railing about the Bush-era CIA torture regime here for over a decade now. So this isn't a breaking story. Still, the recent Senate Report — which the "most transparent administration in history" fought tooth and nail to bury — ably covers all we've known to date, and includes a number of horrifying new revelations.
For example, so it turns out that we — you and I — paid foreign governments $300 million to construct and maintain our dungeons.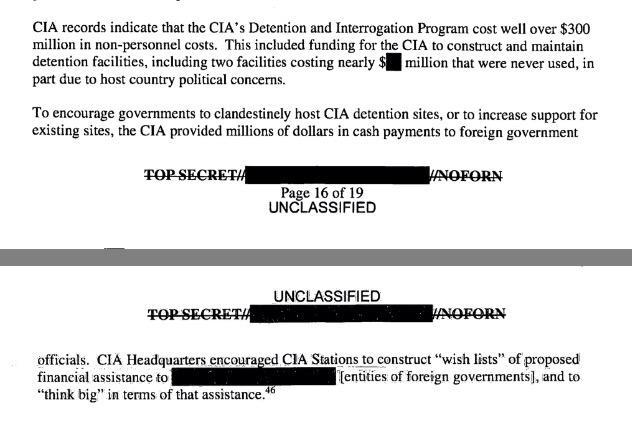 We — again, you and I — also paid
two psychiatrists $80 million to come up with more devastating torture techniques
. (And their contract was originally for $180 million!)

These two assholes got on the payroll after Al Qaeda higher-up Abu Zubaydah was captured. Zubaydah was then
waterboarded over eighty times
, mainly so he and others would
corroborate the false positive, demanded by Iraq War architects, that Iraq was involved with Al Qaeda
.

We also tortured people for not calling CIA officers "sir," or having a stomachache.
We even tortured our own informants.

We anally raped detainees with pureed hummus, causing anal fissures and a rectal prolapse due to "excessive force."

We also may have
raped detainees with dogs
. And it
sounds like a child was raped
in our custody as well.
Another detainee froze to death during his Room 101 session.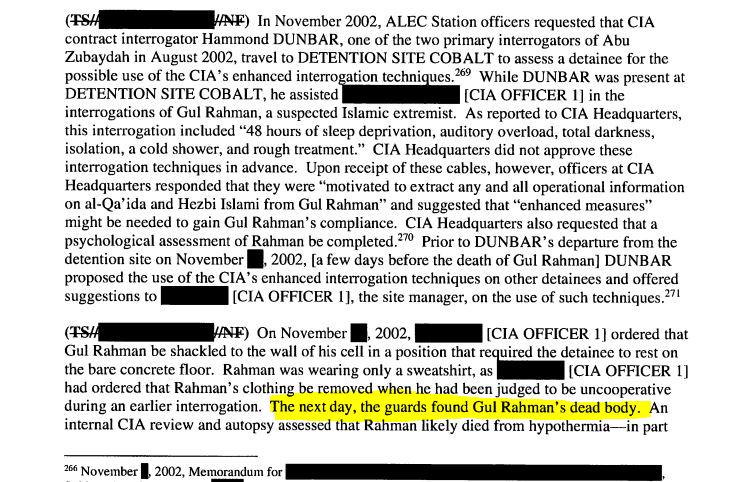 Naturally, the CIA tried to cover all this up. First, they blatantly lied about the efficacy of their torture regime. (And, since it cannot be said enough, particularly in the wake of the
CIA's Zero Dark Thirty propaganda
:
Torture does not work
.)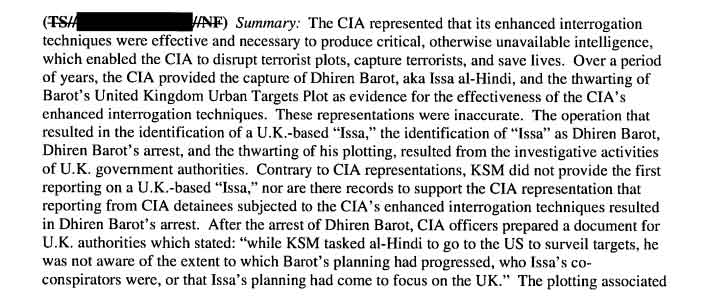 Then, they — with the full and active complicity of both the Bush and Obama administrations — blocked the American people from seeing the evidence of their depravities, including
destroying torture tapes
,
repeatedly lying to Congress
, and
hacking into Senate computers
.

And, still, over a decade later: Even though the
Constitution bans torture
, even though it is a crime to lie to Congress, even though it is
explicitly a crime NOT to prosecute torturers
,
Nobody Has Gone To Jail
— well,
except the whistleblower
.
And on top of everything else, Americans approve of all of this by 2-1.
So, what is there to say? The illegality here is black and white, the crimes abhorrent, the moral corruption pervasive…and yet we all just collectively shrug. The sad and hilarious thing about The Onion's recent minotaur video — "That hungry half-man, half-bull kept us safe from the terrorists!" — is this is basically the world we live in now.
Makes me sick, m*therf*cker, how far we done fell.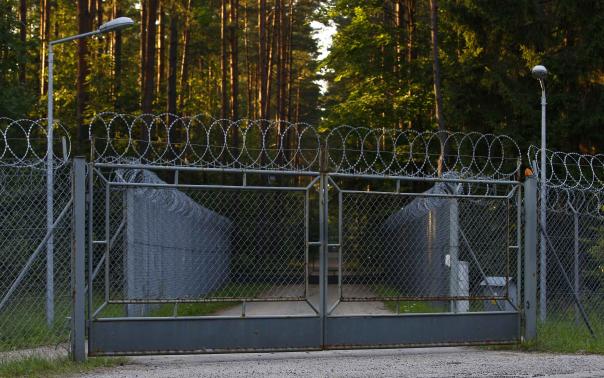 Recent dismal developments on the War on Terror/Civil Liberties Front:
(1) "The court found Poland violated its obligations under the European Convention on Human Rights to prevent torture, ensure the right to liberty, and properly investigate allegations a crime had been committed on its territory."
The European Court of Human Rights finds that Poland harbored one of the CIA's infamous black sites — perhaps this is one of the old Soviet compounds? "[S]imilar cases have been lodged with the court in Strasbourg against Romania and Lithuania."
(2) "The five Americans whose email accounts were monitored by the NSA and FBI have all led highly public, outwardly exemplary lives. All five vehemently deny any involvement in terrorism or espionage, and none advocates violent jihad or is known to have been implicated in any crime, despite years of intense scrutiny by the government and the press."
Paging J. Edgar: The Intercept's Glenn Greenwald and Murtaza Hussain, with help from Edward Snowden, uncover NSA and FBI surveillance of prominent, upstanding Muslim-Americans. "In one 2005 document, intelligence community personnel are instructed how to properly format internal memos to justify FISA surveillance. In the place where the target's real name would go, the memo offers a fake name as a placeholder: 'Mohammed Raghead.'"
(3) "Emblazoned with the crests of 19 agencies, it offers the most complete and revealing look into the secret history of the government's terror list policies to date. It reveals a confounding and convoluted system filled with exceptions to its own rules, and it relies on the elastic concept of 'reasonable suspicion' as a standard for determining whether someone is a possible threat…individuals can be watchlisted if they are suspected of being a suspected terrorist, or if they are suspected of associating with people who are suspected of terrorism activity."
Also in The Intercept, Jeremy Scahill and Ryan Devereaux explain the absurdly broad net that is the terrorist watchlist. "There are a number of loopholes for putting people onto the watchlists even if reasonable suspicion cannot be met."
(4) "Nearly all of the highest-profile domestic terrorism plots in the United States since 9/11 featured the 'direct involvement' of government agents or informants, a new report says…rais[ing] questions about the US criminal justice system's ability to respect civil rights and due process in post-9/11 terrorism cases."
And in The Guardian, Spencer Ackerman expounds on the FBI's apparent excessive leaning on entrapment to conjure up terror cases. "'In some cases the FBI may have created terrorists out of law-abiding individuals by suggesting the idea of taking terrorist action or encouraging the target to act,' the report alleges."
Torture, rendition, secret prisons, spying on Americans, surveillance policies that are obviously, woefully ripe for abuse…We are six and a half years into the administration of a president who promised us definitively this nonsense would end. And yet, virtually every day, we hear of a new outrage, and the only official response seems to be Lock Up the Messenger. So when are we going to get an accountability moment here?