"The festival was over and the boys were all planning for a fall.
The cabaret was quiet except for the drilling in the wall.
The curfew had been lifted and the gambling wheel shut down.
Anyone with any sense had already left town.
He was standing in the doorway looking like the Jack of Hearts."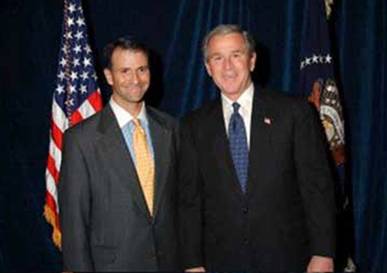 Thanks,
Bob
, I got it from here. As the links above attest, the
sordid dealings of "Casino Jack" Abramoff
and his GOP associates — most notably
Tom DeLay
and
Bob Ney
— made for solid blog fodder here at GitM for several years. So, between that and my
current place of work
, I probably had more interest than most in
Alex Gibney's Casino Jack and the United States of Money
, a documentary recounting Abramoff's rise-and-fall. And…well, it's not bad. But, unfortunately, it's not great either. And in terms of making the points he wants to make, I don't get the sense Gibney really stuck the landing.
Part of the problem is Casino Jack is a maddeningly mercurial sort — and unlike the recently-released Ney, the soon to trial DeLay, chastened aide Neil Volz, and others, he and "Gimme Five" kickback co-conspirator Michael Scanlon choose not to go on the record here. So, right away, there is a cipher at the center of this ostensibly biographical story. And even more problematic for the film's narrative and structure: Casino Jack had his fingers in a lot of pies, and if there was any way to game the political system somehow to make money, he was on the case. In short, this is one long, twisted, and convoluted story.
And thus, Gibney is left with the ungainly task of trying to explain how Abramoff turned Northern Marianas sweatshops into a bribe farm for GOP congressmen, and how his shady, playing-both-sides kickback operation gamed Native American casinos. Not to mention how his phantom think-tank on the Delaware coast was in fact a money-laundering outfit. Or how the seemingly Mob-connected takeover of a fleet of Suncruz casino ships — and the murder of its former owner — went down. And, amidst all this, how Abramoff managed to move up the GOP food chain by throwing his money around, and was depressingly successful at it. This is all not even withstanding weird tangents like Red Scorpion. So, while Gibney does an admirable job explaining the details of these various operations, he has to jump through so many hoops to get it all down that the Big Picture often gets lost.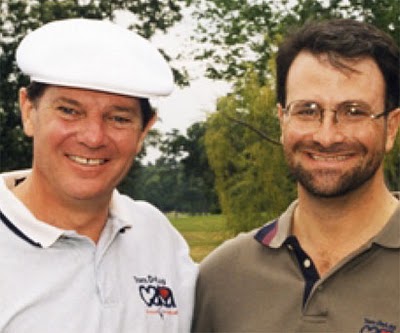 I'm probably being a little too hard on this doc, if only because I went in with very high expectations. I was hoping Casino Jack would be more of a concise and devastating prosecutorial brief about the plague of unfettered money in politics, but it's more broad and meandering than that. (And, to be fair, whenever you take a subject this broad, there will be some meandering — See also Why We Fight.) Still, as I said, even if the high-level connections aren't quite nailed down, Gibney does a good job of nailing the specifics of each particular grift — the sweatshops and casinos and whatnot. And, coming across with the nerdy charm of a more buttoned-down, politically-minded version of R.E.M.'s Mike Mills, author and ex-Republican Thomas Frank (The Wrecking Crew, What's the Matter with Kansas) is an appealing interviewee throughout, and he enlivens the discussion considerably.
Speaking of Frank's ex-GOP years: If you already knew the contours of this Abramoff story (and I suspect most of the people who bother to see this film will), perhaps the most interesting part of Casino Jack is the first half-hour, which chronicles the old College Republican days of friends Abramoff, Grover Norquist, and Ralph Reed. And from Reed's penchant for outlandish stunts at campus protests, to Norquist's unabashed admiration for Leninist tactics, to Abramoff et al's abortive attempt to engage the Third World in their free-market fundie ways, it's seem as if the young Reagan Right of the '80s were mainly just a cracked-funhouse-mirror version of the '60's New Left they so despise. (This is also in keeping with what you might expect from books like Rick Perlstein's Before the Storm, about the '64 Goldwater campaign.)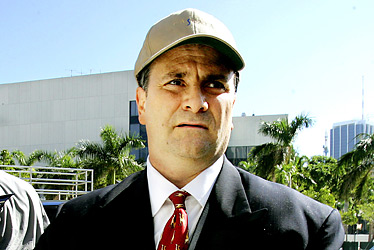 Still, as we move into the present day and these young conservatives fan out into the political system, Casino Jack and the United States of Money unfortunately gets its overarching message muddled. Is this movie about the former (Abramoff) or the latter (the U.S.M.)? Is Casino Jack a uniquely well-connected criminal mastermind, or, worse, the clearest expression of a political system overwhelmed by cold, hard cash? It's true the answer to this question may just be "yes," but the documentary can't seem to decide at times if it wants to skewer Abramoff (and, by extension, his "unindicted co-conspirators") or catch bigger game — the whole rotten system — and as a result, both sorta end up writhing off the hook.
At one point, Casino Jack gets caught up recounting the exceptionally douchey e-mail traffic between Abramoff and Scanlon, which is fun and all. (The best laugh in the movie is when the beach bum lifeguard running their Delaware front operation turns out to be savvier than these two would-be Masters of the Universe: "Uh, you've been putting this all in e-mails?") But, even as we delve into these sordid details, the scarier implications of the Abramoff story feel shortchanged — that not only does this pay-to-play stuff seem business as usual for the Dubya White House and DeLay ring, but worse, that this monied corruption festering at the heart of our republic is both legal and even institutionalized.
And so, when the Citizens United fiasco comes up at the end, it unfortunately feels like a bit of a non-sequitur, rather than the sad culmination of the story we've been told for two hours. Casino Jack and the United States of Money is an able attempt at muckraking, but, to my mind, it fails to capture the true horror unfolding here: Jack Abramoff may be languishing in prison right now, and for many, many good reasons. But the mess of a system he thrived in is still right here with us — and if anything, after Citizens United, it might soon be getting worse.