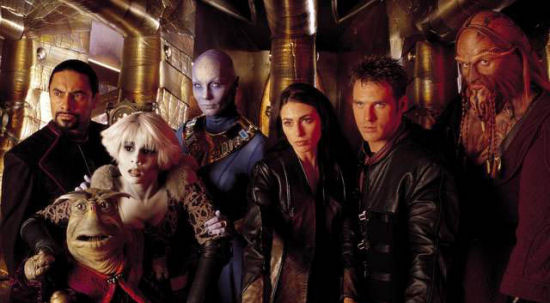 "[T]he film would follow John and Aeryn's son, D'Argo (or Little D, as we will always refer to him). Because their baby was exhibiting a set of interesting powers that made him a magnet for galactic villains, we find that John and Aeryn hide their son on Earth to grow up. Now the kid is 19 and ready to go into space with his parents."
I'll believe it when I see it. Nonetheless, word comes that a possible Farscape movie is in the works. "Monjo is [also] said to be writing a show that would star Dinklage as a dwarf detective for HBO." Er…wouldn't "detective for HBO" get the point across?
Also in Sci-Fi TV news, Peter Capaldi's forthcoming Doctor gains an additional companion in Samuel Anderson. "Anderson will play Danny Pink, a teacher at Coal Hill School where companion Clara Oswald (Jenna Coleman) also teaches." — Coal Hill also being the school the Doctor's granddaughter attended way back in 1963. (Also not surprising that, to compensate for the lack of a "good boyfriend" doctor, they'd add an age-appropriate foil for Clara.)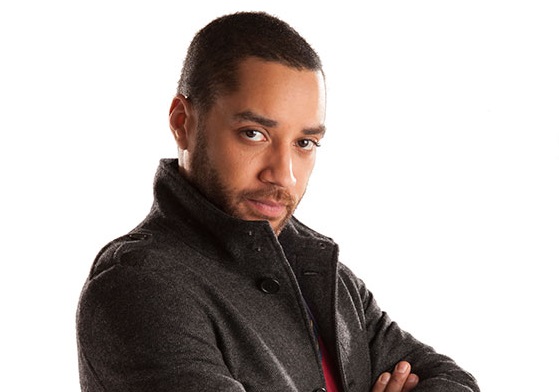 "We've gotta crack open your head and scoop out those DVDs." So, I picked up the Simpsons Season Six set today (along with Farscape Starburst 5, Sin City, and Layer Cake), and while normally I'm obliged to speak ill of Fox, I must admit they've done an admirable job in keeping the Simpsons fanboys (such as myself) happy with their Alternative Packaging Program. For only $2.95, they'll mail you a standard Season Six box to replace the plastic Homer Head it currently comes in.