Ten days into the new year, it's past time to knock out GitM's best-of-2011 list. To be honest, last year's movie crop was somewhat underwhelming, and as always, there are a few more gaps I'd love to have plugged first — Cedar Rapids, Margin Call, Martha Marcy May Marlene, Take Shelter, Warrior — but, for what I saw last year, here's the best of 'em…

Top 20 Films of 2011
[2000/2001/2002/2003/2004/2005/2006/2007/2008/2009/2010/The Oughts]
1.
Midnight in Paris
: Its wry take on the perils of nostalgia notwithstanding, my favorite film of 2011 didn't aspire to be much more than a fun, low-key time at the movies. And that it was. One of the most carefree films in Woody Allen's long and storied career, and featuring one of the best Woodster stand-ins in recent decades with Owen Wilson,
Midnight in Paris
was an amiable lark that entertained with a light touch and without resorting to the occasionally frantic enthusiasm of
The Artist
. In short, an unmitigated pleasure: In a so-so year for film, we'll always have
Paris
.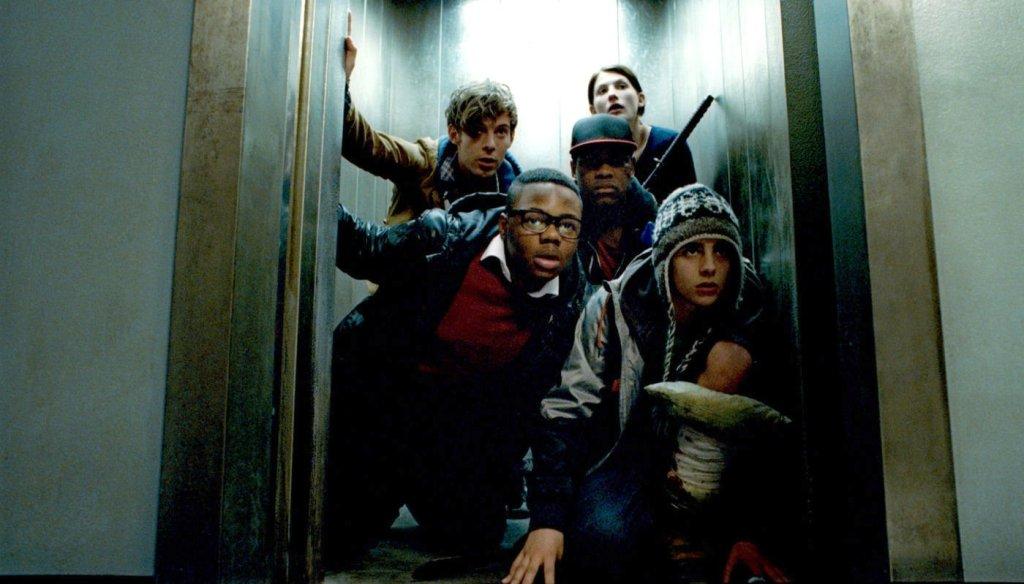 2.
Attack the Block
: While this dubstep-fueled blend of sci-fi horror, Occupy London social commentary, and stoner humor may not be to everyone's taste, Joe Cornish's impressive debut was also a surprisingly fun movie and perhaps the purest adrenaline ride of the summer. In a year of big budget and often-suspect alien invasions, it was this lo-rent
Block
that best delivered the goods, bruv. Believe.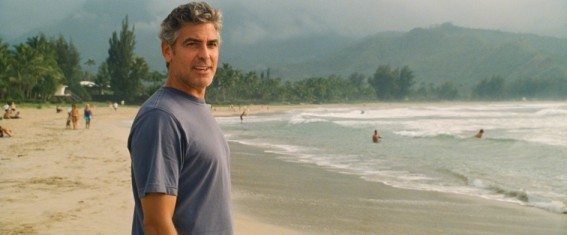 3.
The Descendants
: With carefully modulated performances from everyone involved, this well-observed dramedy about grief, infidelity, and family in Hawaii was Alexander Payne's most humanistic film yet. And unlike, say,
The King's Speech
or
Shame
,
The Descendants
for some reason never set off my usual annoyance with "poor little rich guy" tales — a testament to its emotional resonance.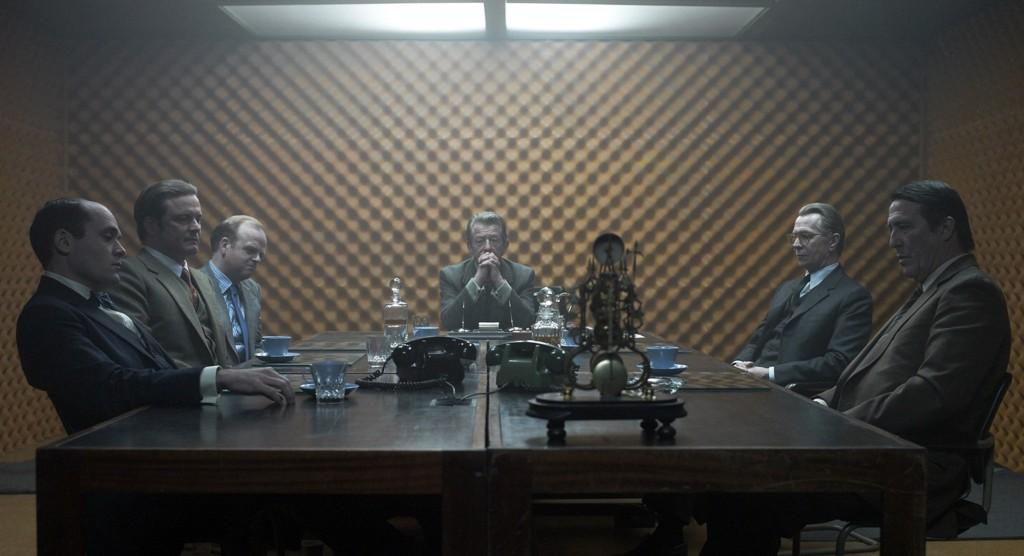 4.
Tinker Tailor Soldier Spy
: The Circus has been compromised: With great actors all over the place, Tomas Alfredson's dark, circuitous and densely plotted adaptation of John Le Carre's cloak-and-dagger novel, redolent of cigarettes, desperation, and Cold War paranoia, is the 2011 movie I'm most looking forward to revisiting in the future. Give Gary Oldman the Oscar already.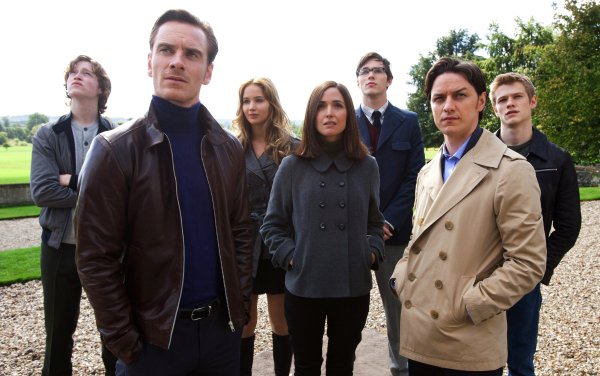 5.
X-Men: First Class
: In a better year, this movie would probably be hovering around the ten spot. But, in 2011 — a year that saw no shortage of superheroics at the multiplex — Matthew Vaughn's
Mad Men
-era reboot of the
X-Men
universe was one of the more entertaining and successful-on-its-own-terms films to come down the pike, with James McAvoy, Kevin Bacon, and especially Michael Fassbender adding ballast to the proceedings. To me once again, my X-Men.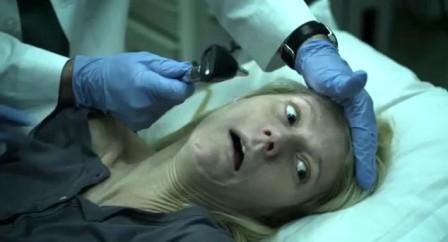 6.
Contagion
: Ahem…sorry to cough a fine spray of phlegm all over the keyboard and mouse you're currently using. Where was I? Ah yes,
Contagion
, Steven Soderbergh's highly creepy medical disaster movie, which carries all the more punch for being so grounded in daily reality. With
Haywire
and
Magic Mike
heading to theaters this year, hopefully Soderbergh will continue to postpone his much-publicized retirement, at least until the plague comes through.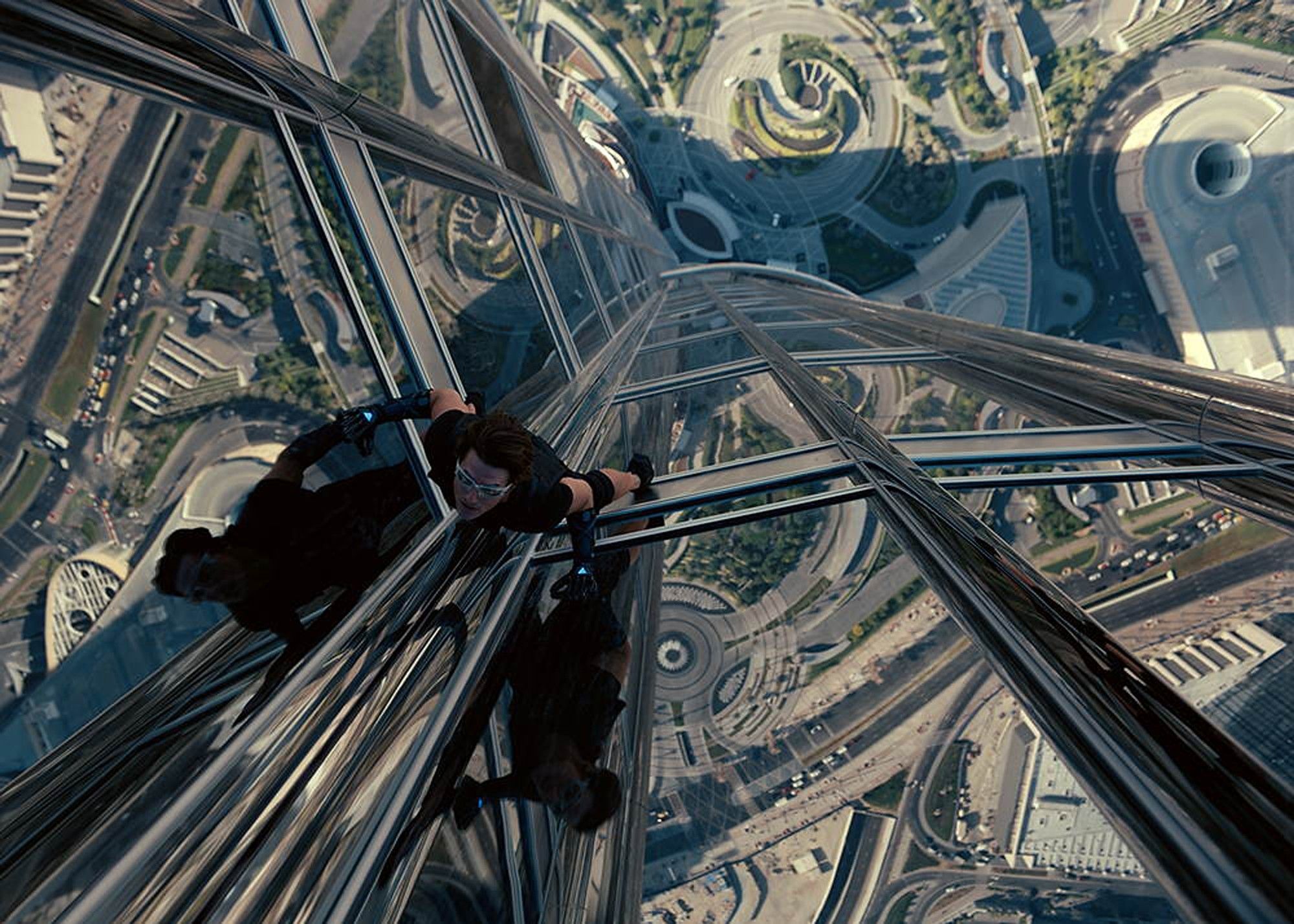 7.
Mission Impossible: Ghost Protocol
: Utilizing techniques honed at Pixar's impressive animation stable, Brad Bird moved to the forefront of contemporary action directors and managed to revive both Tom Cruise's waning career and a moribund franchise with this visceral and engaging thrill ride. This was easily the best pure action film of the year, or of the past several years, for that matter.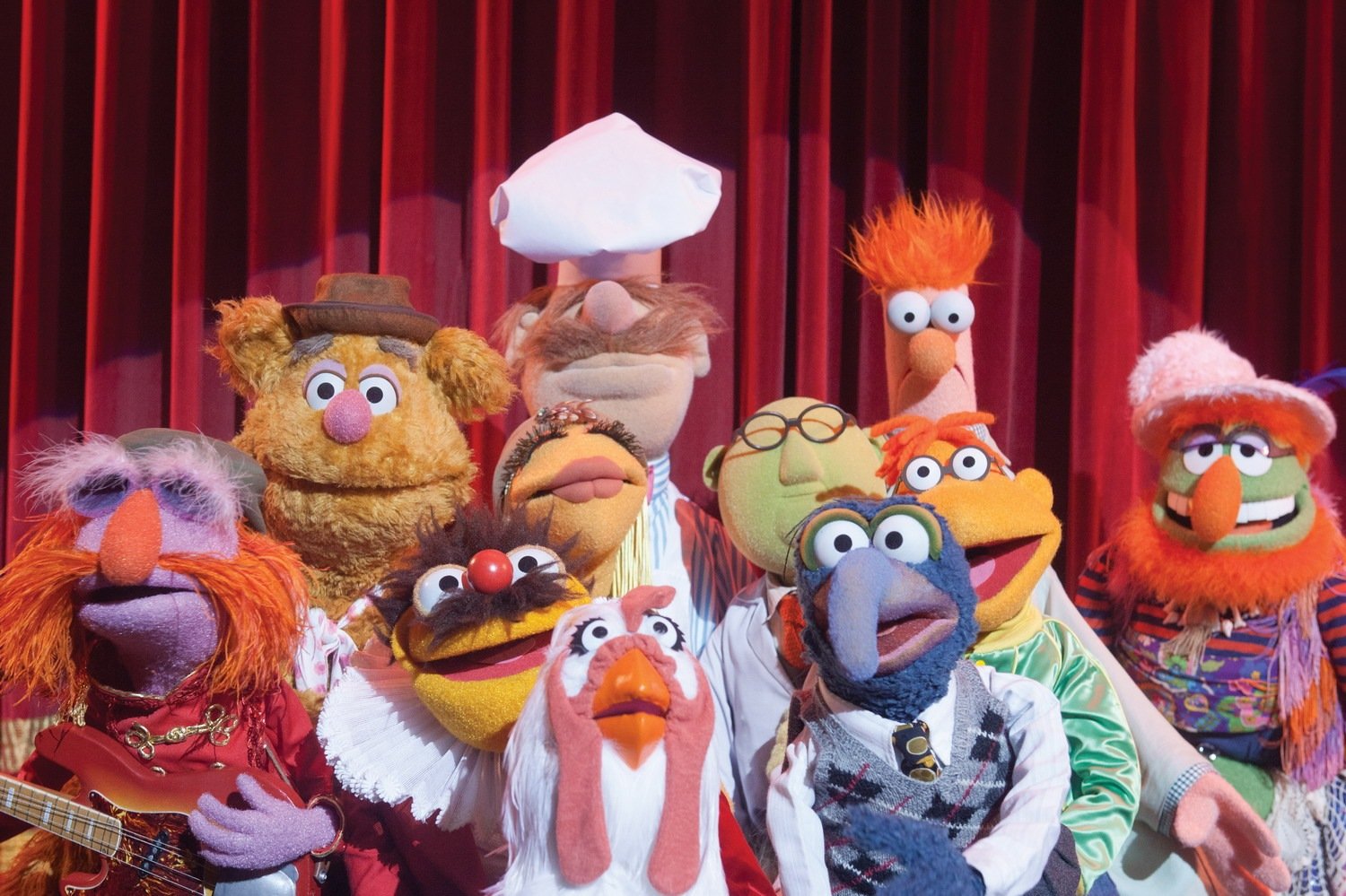 8.
The Muppets
: Overburdened with anachronistic 80's nostalgia, yet leavened by a blissful infusion of Conchords — and, really, isn't everything better with more Conchords? — Segal, Stoller, and Bobin's heartfelt reintroduction of the Muppets was another very enjoyable evening out. I wasn't much for the Walter framing device, but it was definitely grand to see Kermit, Fozzie, and the gang once more.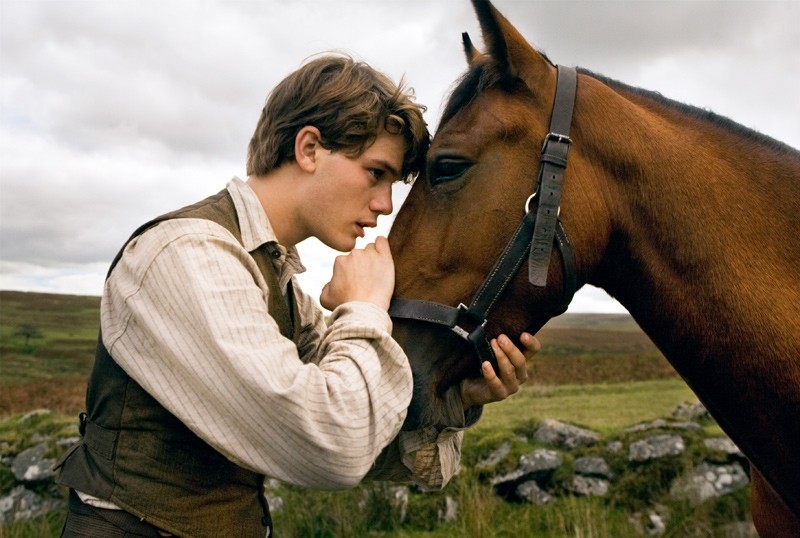 9.
War Horse
: Granted, putting animals in wartime peril is an easy way to get an audience emotionally invested. Still, Spielberg's
War Horse
eventually overcame its early schmaltziness to become unexpectedly moving. And, if he's up for more wartime shenanigans, perhaps Joey the wonder steed can get a cameo in
Lincoln
.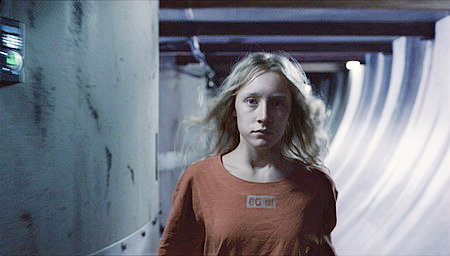 10.
Hanna
: When first putting this list together, I almost forgot this kinetic fairy tale, which, like
Attack the Block
, enjoys the benefit of a propulsive 21st-century score (here furnished by the Chemical Brothers.) One of the hidden gems of the spring.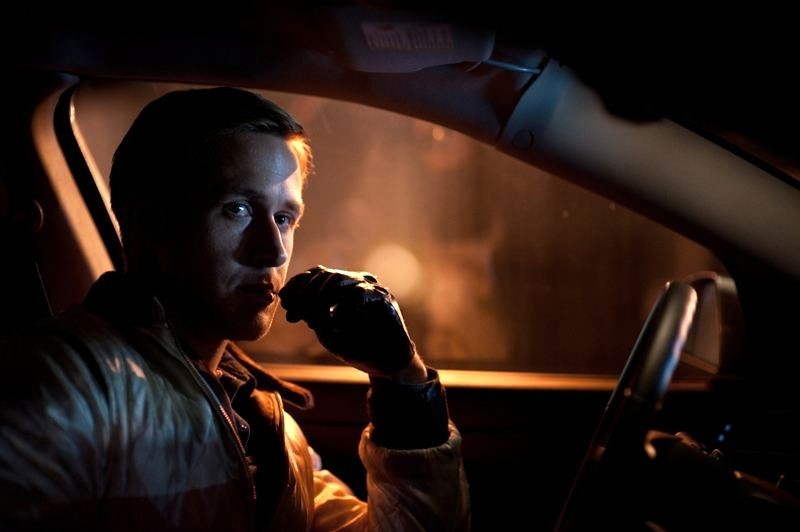 11.
Drive
: I liked this Lynchian escapade less than a lot of critics. Its great opening scene aside, I found
Drive
to be all sleek surfaces and very little depth, and unfortunately the gorefest second-half never lives up to the meditative-samurai promise of the first hour. Still, the film looked great, and I look forward to seeing what director Nicholas Winding Refn comes up with next.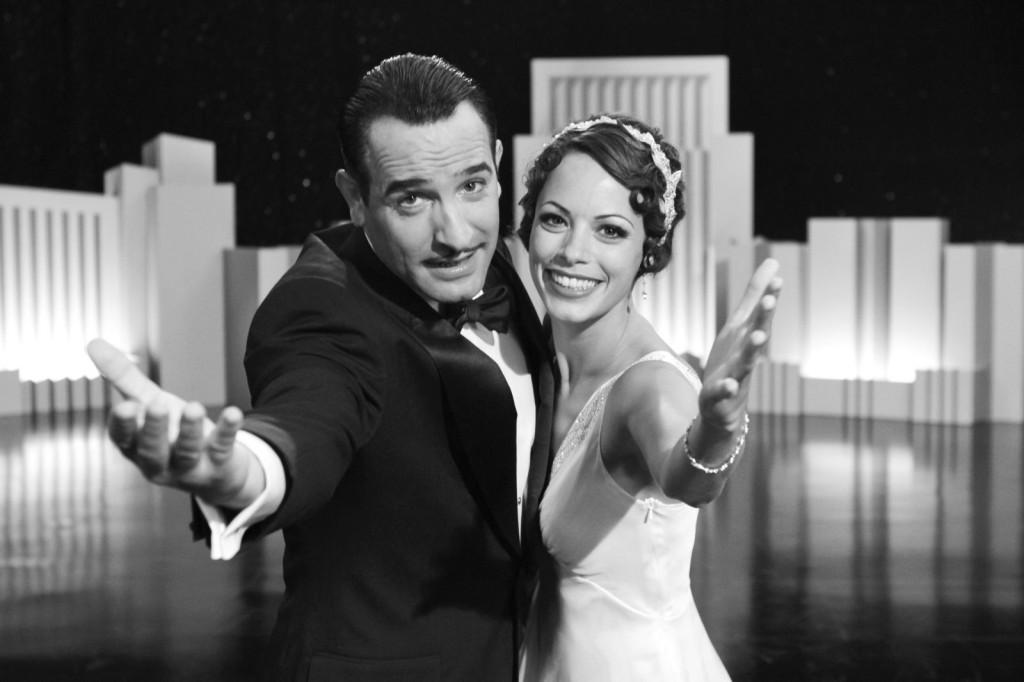 12.
The Artist
: There may not be much there there, and I wouldn't pick it for Best Picture — but
The Artist
is a hard film to hate on. This is a movie that works overtime — and without the benefit of sound — to show you a good time.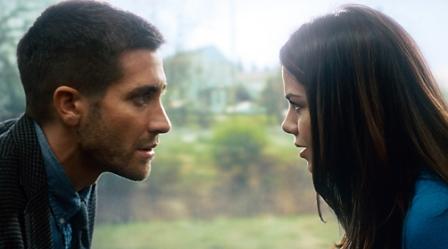 13.
Source Code
: While it's not nearly as layered or as satisfying as his first film,
Moon
, Duncan Jones'
Source Code
is still a small, well-made
Twilight Zone
episode of a movie. And it shows Jones has the chops to stage more than one compelling science fiction tale — Hopefully, his
next, as-yet-untitled sci-fi film
will make it a trifecta.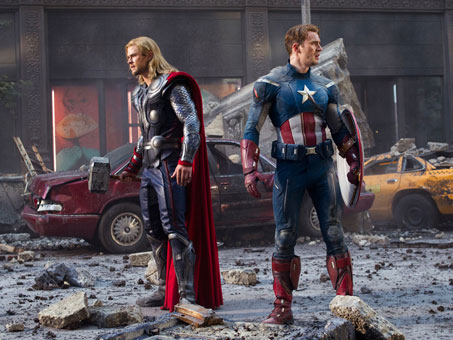 14.
Captain America
and
Thor
: I have a sneaking suspicion Joss Whedon's
The Avengers
(from which the pic above is taken) isn't really going to work. Still, veteran hands Joe Johnston and Kenneth Branagh managed to conjure up surprisingly engaging films out of Cap and Thor respectively. In both cases, I had a better time than I had originally expected.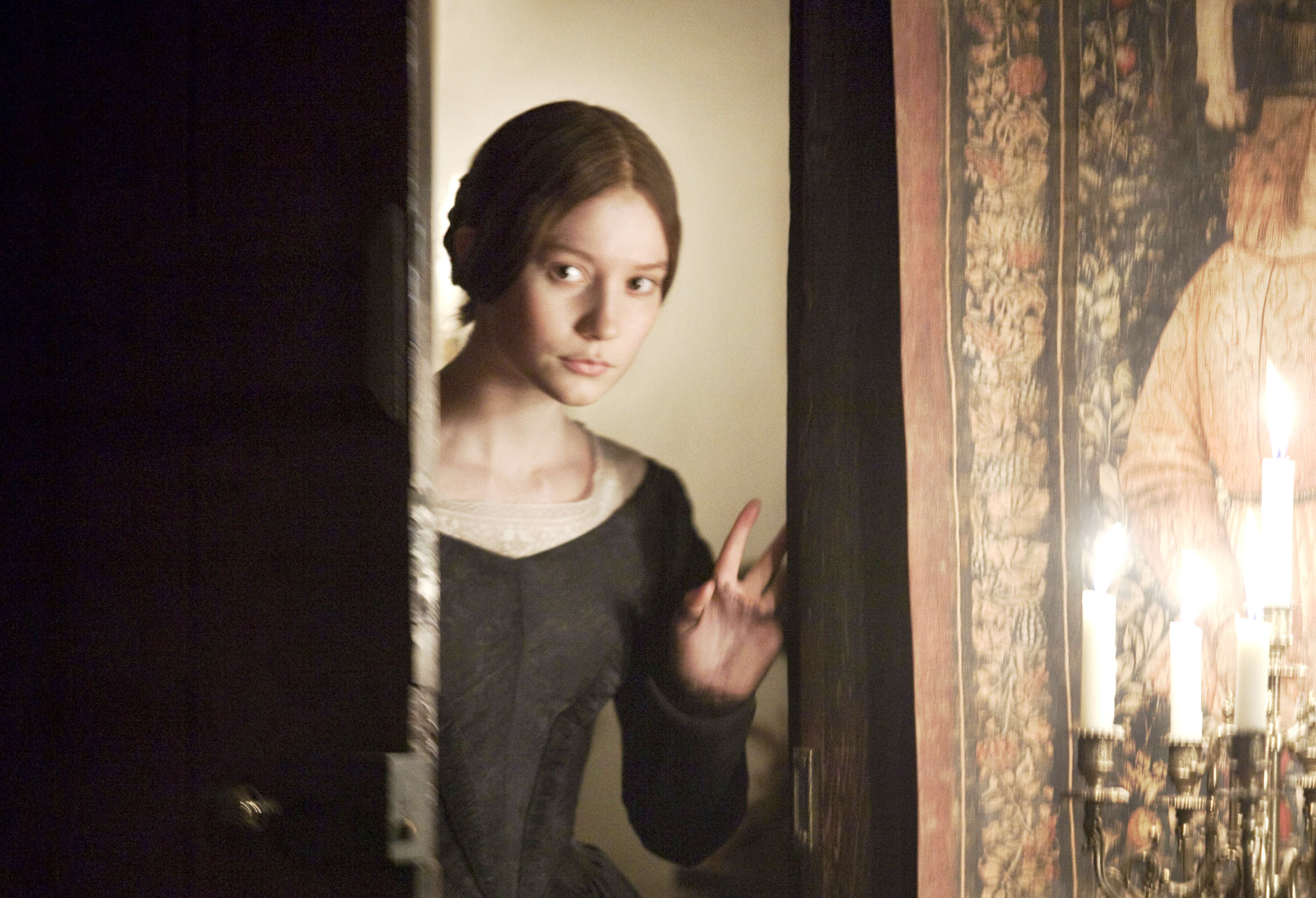 15.
Jane Eyre
: The first film on the list I didn't actually see in the theater, Cary Fukunaga's worthy retelling of the oft-filmed Charlotte Bronte novel succeeds mainly by playing up the Gothic horror elements of the story. It also enjoys some of the most lavish cinematography of the year (this side of
The Tree of Life
.)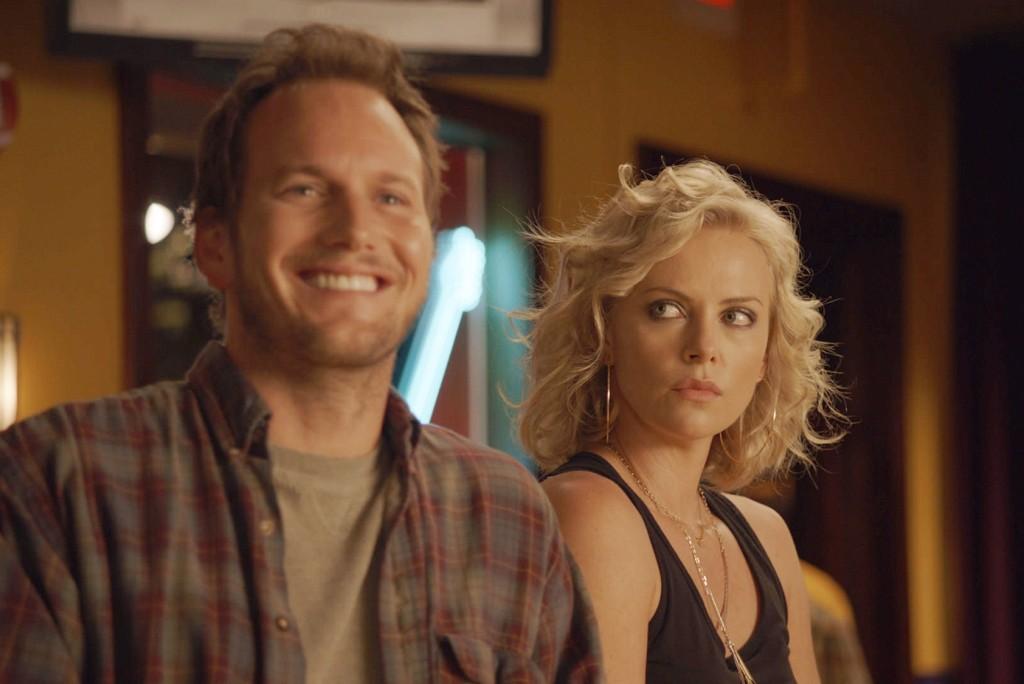 16.
Young Adult
: Thanks in no small part to Charlize Theron's praiseworthy turn as "that girl" from high school all thirty-something and curdled, Diablo Cody and Jason Reitman's darkly funny tale of When Rom-Com Values Go Bad represents a career highlight for them both.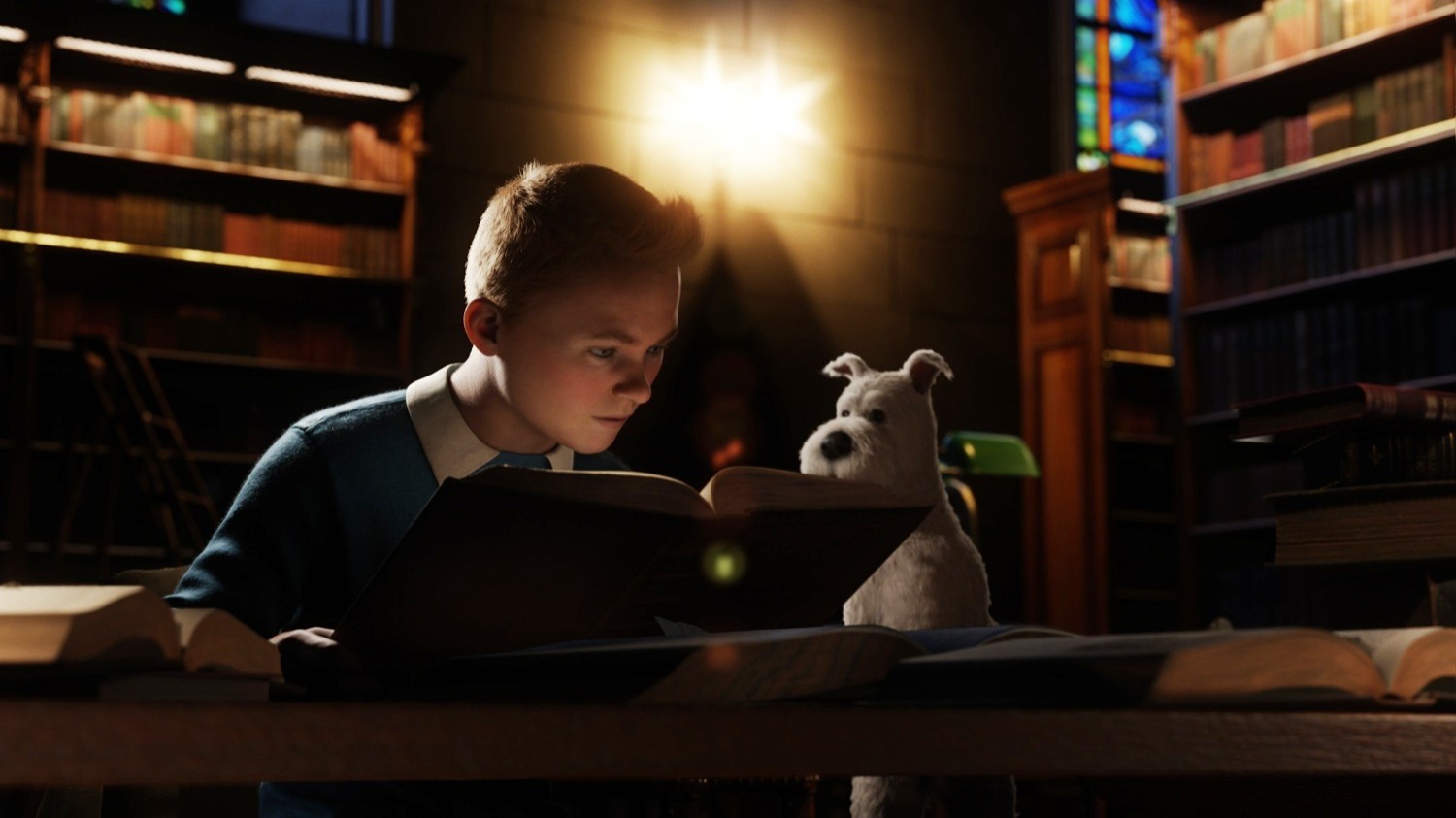 17.
The Adventures of Tintin: The Secret of the Unicorn
: Granted, I have a childhood fondness for Herge's world that predisposed me to enjoy myself at this film — I have no idea how this flick plays for folks who've never heard of Captain Haddock or the Thompson Twins. But speaking for myself, I had a grand old time, and was glad to see that mo-cap is starting to move past the dead-eyed trough of the Uncanny Valley.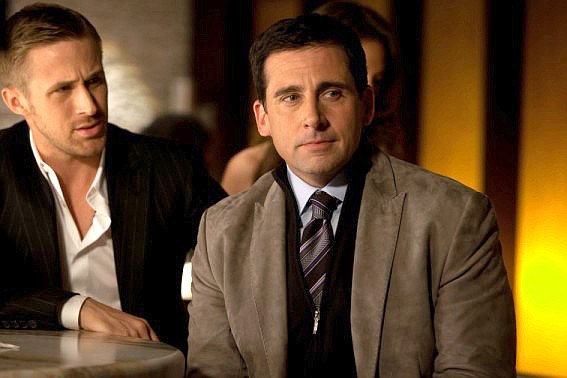 18.
Crazy, Stupid, Love
: A smart and tightly-written romantic comedy that I just caught on Netflix this past weekend.
Crazy, Stupid, Love
doesn't break any new ground
per se
, but it's still quite good for what it is — and given how terrible 21st century rom-coms can be, that is no small thing.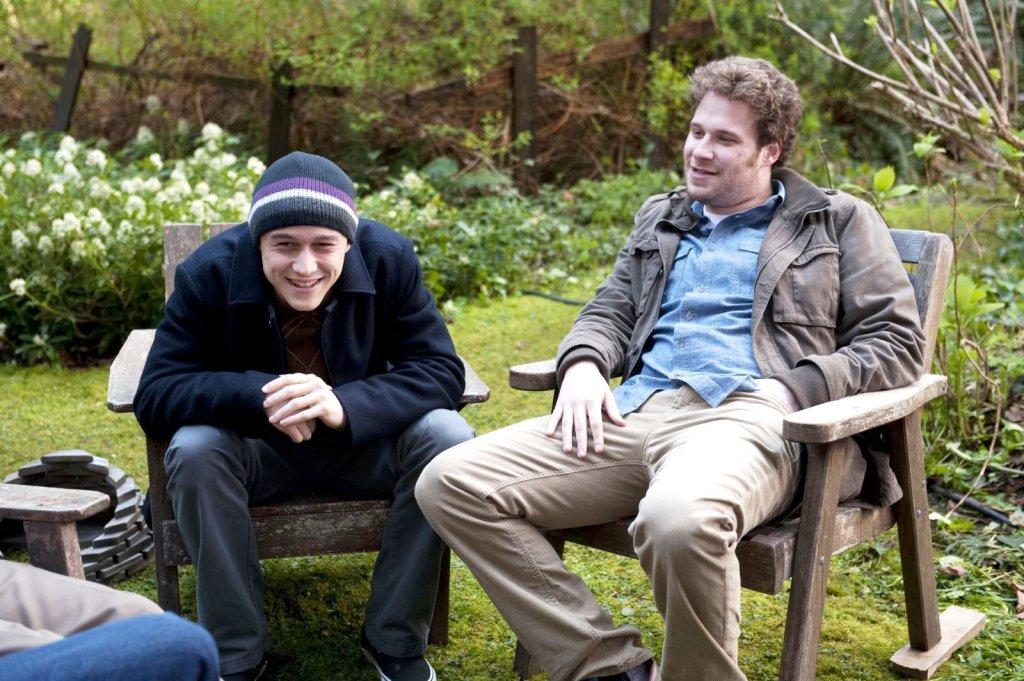 19.
50/50
: Here's another small-bore film that won't light the world on fire. Still, Jonathan Levine's cancer dramedy, thanks to Joseph Gordon-Levitt and work in the margins from Angelica Huston and Matt Frewer, works surprisingly well at straddling a delicate balance in tone between Apatowish bro-humor and Lifetime movie-of-the-week.
20.
Bridesmaids
: For better or worse, 2011 was a year in film that almost relentlessly looked backwards: From
Midnight
to
Muppets
to
Hugo
to
The Artist
, this was a year that wallowed in nostalgia for days gone by. (The future, it seems, brings either aliens or humanity-destroying plagues.) So, while
Beginners
,
Win Win
,
The Trip
,
Hugo
, or
The Ides of March
could've gone here, last spot goes to Paul Feig, Kristen Wiig, and Annie Mumolo's funny, feminist reconception of the gross-out comedy. Let's hope more mainstream films in years to come, comedies or otherwise, actually manage to pass the
Bechdel test
.
Most Disappointing: Had I more faith in Zack Snyder beforehand, this would go to his thoroughly terrible Sucker Punch, and, alas, the unfortunately botched Green Lantern came close to taking this spot as well. In the end, though, this goes to Jon Favreau's misfire Cowboys and Aliens. Cowboys! Aliens! Daniel Craig! Harrison Ford! And yet, this one came out duller than dirt.
Worth Netflixing: The Adjustment Bureau, Beginners, The Conspirator, A Dangerous Method, Harry Potter and the Deathly Hallows, Pt. 2, Hugo, The Ides of March, J. Edgar, Rise of the Planet of the Apes, The Tree of Life, The Trip, Win Win
Don't Bother: Battle: Los Angeles, Blue Valentine (2010), Friends with Benefits, Limitless, Meek's Cutoff, Shame, Sherlock Holmes: Game of Shadows, Somewhere (2010), Super 8, Water for Elephants
Best Actor: Gary Oldman, Tinker Tailor Soldier Spy; George Clooney, The Descendants; Michael Fassbender, Shame
Best Actress: Rooney Mara, The Girl with the Dragon Tattoo, Charlize Theron, Young Adult; Mia Wasikowska, Jane Eyre
Best Supporting Actor: Uggie, The Artist; Christopher Plummer, Beginners, Eric Bana, Hanna; Benedict Cumberbatch and Tom Hardy, Tinker Tailor Soldier Spy
Best Supporting Actress: Shailene Woodley, The Descendants; Jessica Chastain, The Tree of Life, Melissa McCarthy, Bridesmaids, Cate Blanchett, Hanna
Unseen: 30 Minutes or Less, Albert Nobbs, Anonymous, Another Earth, Apollo 18, Arthur, Arthur Christmas, Atlas Shrugged, A Very Harold and Kumar Christmas, Bad Teacher, Barney's Version, Beastly, The Beaver, Bellflower, Biutiful, Carnage, Cars 2, Cedar Rapids, The Change-Up, Colombiana, Conan the Barbarian, Coriolanus, The Darkest Hour, The Debt, The Devil's Double, The Dilemma, Dolphin Tale, Don't Be Afraid of the Dark, Dream House, Drive Angry, Dylan Dog: Dead of Night, Everything Must Go, Extremely Loud & Incredibly Close, Fast Five, Footloose, Fright Night, The Guard, The Hangover Pt 2, Happy Feet 2,The Help, Hesher, Horrible Bosses, I Am Number Four, Immortals, Incendies, In the Land of Blood and Honey, In Time, The Iron Lady, I Saw the Devil, Jack and Jill, Killer Elite, Kung Fu Panda 2, Larry Crowne, The Last Circus, Like Crazy, The Lincoln Lawyer, Margaret, Margin Call, Martha Marcy May Marlene, The Mechanic, Melancholia, Moneyball, Mr. Popper's Penguins, My Week with Marilyn, New Year's Eve, Our Idiot Brother, Paranormal Activity 3, Pariah, Paul, Pirates of the Caribbean: On Stranger Tides, Priest, Puss in Boots, Rango, Real Steel, Red State, Rio, The Rum Diary, Sanctum, Scream 4, Sleeping Beauty, The Smurfs, Something Borrowed, Straw Dogs, Take Me Home Tonight, Take Shelter, The Thing, The Three Musketeers, Tower Heist, Transformers: Dark of the Moon, Twilight: Breaking Dawn, The Way Back, Warrior, We Bought a Zoo, We Need to Talk about Kevin, Winnie the Pooh, Your Highness, Zookeeper
A Good Year For:

Jessica Chastain (Coriolanus, The Debt, The Help, Take Shelter, Tree of Life)

Electronica Soundtracks (Attack the Block, Drive, Girl with the Dragon Tattoo, Hanna)

Film History Buffs (The Artist, Hugo)

Ryan Gosling (Crazy, Stupid, Love, Drive, Ides of March)

Marvel (Captain America, Thor, X-Men: First Class)

Michael Fassbender (A Dangerous Method, Jane Eyre, A Dangerous Method, Shame, X-Men: First Class)

Tom Hiddleston (Midnight in Paris, Thor, War Horse)

Parisian Nostalgia (Midnight in Paris, Hugo)

Scene-Stealing Dogs (The Artist, Beginners, Tintin)

The Sex Lives of Depressed People (Shame, Somewhere (2010))

Emma Stone (Crazy, Stupid, Love, Friends with Benefits, The Help)
A Bad Year For:
Gimmicks to Fill the Seats (3D, Reserve Seating)

Tom Hanks (Larry Crowne, Extremely Loud and Incredibly Close)

Missions in Budapest (MI: Ghost Protocol, Tinker Tailor)

Movies starting with S (Shame, Sherlock 2, Sucker Punch, Super 8)

2012
:
21 Jump Street
,
Abraham Lincoln: Vampire Hunter
,
The Amazing Spiderman
,
American Reunion
,
Argo
,
The Avengers
,
Battleship
,
The Bourne Legacy
,
Brave
,
Bullet to the Head
,
Butter
,
Cabin in the Woods
,
Casa de mi Padre
,
Chronicle
,
Cloud Atlas
,
Cogan's Trade
,
The Cold Light of Day
,
Contraband
,
Cosmopolis
,
Damsels in Distress
,
The Dictator
,
Dog Fight
,
The Dark Knight Rises
,
Dark Shadows
,
The Dictator
,
Django Unchained
,
Dredd
,
The Expendables 2
,
The Five-Year Engagement
,
Frankenweenie
,
Gambit
,
Gangster Squad
,
GI Joe: Retaliation
,
The Grandmasters
,
Gravity
,
The Great Gatsby
,
Great Hope Springs
,
The Grey
,
I Hate You Dad
,
Haywire
,
The Hunger Games
,
Hyde Park on Hudson
,
Inside Llewyn Davis
,
Jack the Giant-Killer
,
John Carter
,
John Dies at the End
,
Lay the Favorite
,
Les Miserables
,
Life of Pi
,
Lincoln
,
Lock-Out
,
Looper
,
Magic Mike
,
The Master
,
Men in Black 3
,
Mirror Mirror
,
Moonrise Kingdom
,
Neighborhood Watch
,
Nero Fiddled
,
Only God Forgives
,
Outrun
,
Paranorman
,
The Pirates: Band of Misfits
,
Premium Rush
,
Prometheus
,
The Raid
,
Rampart
,
The Raven
,
Red Dawn
,
Red Hook Summer
,
Red Tails
,
Rock of Ages
,
Savages
,
Seeking a Friend for the End of the World
,
The Silver-Linings Playbook
,
Sinister
,
Skyfall
,
Snow White and the Huntsman
,
Take This Waltz
,
This is Forty
,
The Three Stooges
,
Total Recall
,
Twilight: Breaking Dawn Pt. 2
,
Warm Bodies
,
The Wettest County
,
The Wicker Tree
,
The Woman in Black
,
World War Z
,
Wrath of the Titans
, and…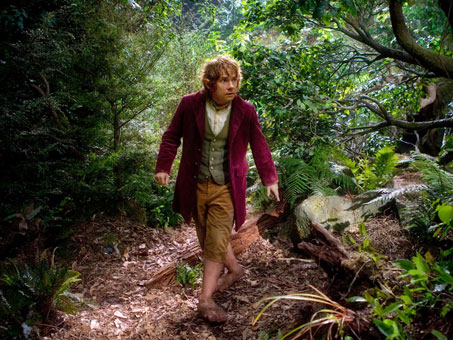 No hat, no stick, no pipe, not even a pocket handkerchief!
How can one survive
?