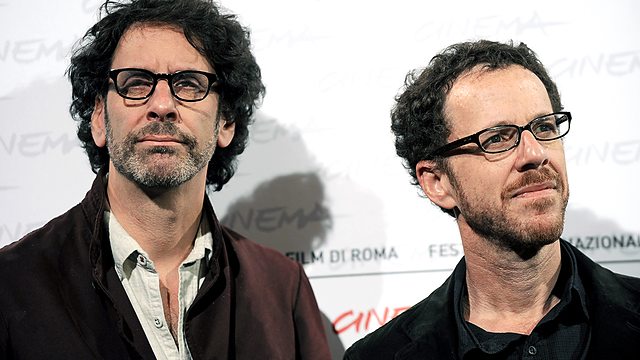 "So, to quote J. K. Simmons in his magisterially wicked coda to
Burn After Reading
, 'What did we learn, Palmer?' Well, for my part, I learned a few things…More significantly, I learned — or rather re-learned — that the Coens have made an awful lot of really good movies. Out of all 16 features, I enjoyed re-watching all but two:
The Ladykillers
, which I have always considered their worst effort by orders of magnitude; and, somewhat to my surprise,
The Hudsucker Proxy
, which I'd always placed in their bottom tier, but which I had looked forward to giving another try."
On the thirtieth anniversary of Blood Simple — and as we all await Hail Caesar! — The Atlantic's Chris Orr has revisited and ranked all sixteen Coen films in sixteen days. I'd quibble with some of the rankings of course — Lebowski and A Serious Man are top-shelf, imo, and Intolerable Cruelty is oft-overlooked — but anybody who has Miller's Crossing atop their list is my kinda people. Character. Ethics.