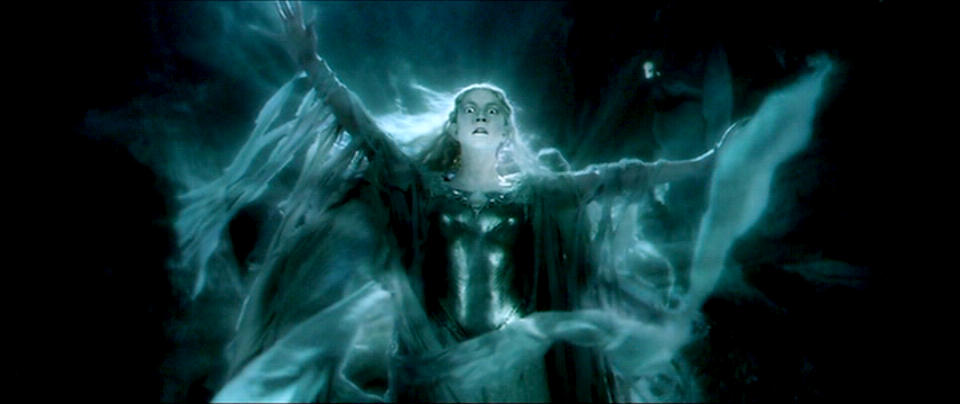 Well, it's sometimes seemed to have more endings than Return of the King. But, tonight, it looks like the primary season is finally, really, truly at an end, with Sen. Barack Obama of Illinois our duly chosen Democratic nominee. In the days and weeks ahead, it'll behoove all of us, however hard, to let the primary bygones be bygones and to help reunite the party against our real foe, John McCain and the GOP. But, before we let the healing begin, I do have one more word to say about the Clintons, who above all else this campaign season has proven the truth of the old adage: "Choose your enemies wisely, for you will become them."
Now, I'm not going to recite the full litany of grievances against the Clintons' behavior of late one more time. I'd say that ground is already pretty well-covered in the election archives. But I will say this: It has become increasingly fashionable in the press and elsewhere to esteem Sen. Clinton — regardless of her other political transgressions — as gutsy, tenacious, a fighter. Say what you will about her methods, this line of thinking goes, she goes there. She does what needs to be done. In fact, argues otherwise discerning political observers such as friend and colleague David Greenberg, she is exactly the kind of fighter the Left has said they've been looking for. (Of course, she and her husband have been AWOL when it counted over the past seven years, but that's neither here nor there in this view.)
Well, simply put, this is all hooey. Sen. Clinton's behavior over the past six months and change has been exactly the wrong lesson for Democrats to draw from the politics of the last decade. I've said it here several times before, but, in a nutshell, here's why:
You don't wear the ring. You destroy the ring.
Or, in other words, the key to beating the Republicans is not by acting Republican. It's by rising above their tendentious garbage and working to restore reason and sanity to our politics. At the very least, a Democratic nominee for president shouldn't validate the base tactics of the GOP by wallowing in their wretchedness. For what shall it profit a woman, if she shall gain the whole world, and lose her own soul?
Nevertheless, seemingly blinded by ambition, Sen. Clinton very quickly chose the wrong path. (In the place of a Dumb Lord, we would have a Queen…) She embraced the Rove playbook and dabbled in Al Qaeda hysteria. She validated John McCain and threatened to obliterate Iran. She called her opponent elitist and derided the "elite opinion" of the reality-based community. She played nice with Limbaugh, Scaife, and FOX. She flirted dangerously with the race card and lauded hard-working whites. She, for all intent and purposes, became the Republican candidate in the Democratic primary. She, and her husband, became part of the problem rather than part of the solution.
To repeat something I said after Wisconsin in February, the night when Sen. Obama's primary victory basically became mathematically inexorable: "If you'll forgive the lapse into LotR metaphors, the treason of Saruman, once the noblest and wisest of our order, is almost subdued. The Battle for Middle-Earth is only beginning." So, as we move forward after tonight, I'll try as much as anyone to tone down the internecine fighting around here, and start focusing fire on our true opponents over on the Right. (That is provided, of course, that Sen. Clinton chooses to diminish, go into the West, and remain a Democrat.)
But let's also draw the appropriate lesson from the Clinton candidacy of 2008. The Clinton era is over, and this general election is now a chance for we as Dems "to show our quality." We are not Dubya-Rove Republicans, and adopting their scorched-earth idiocies in a "tenacious" attempt to get elected is most assuredly the road to political, civic, and spiritual ruin.