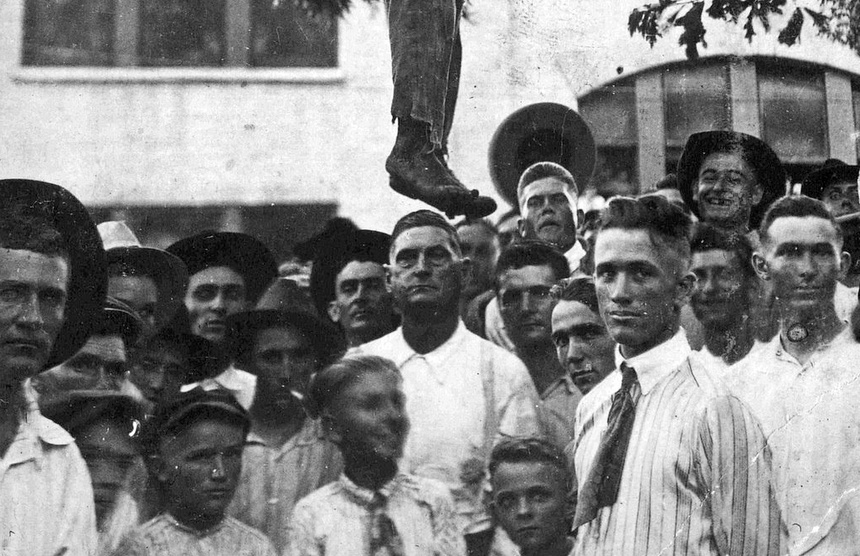 "The early American economy was built on slave labor. The Capitol and the White House were built by slaves. President James K. Polk traded slaves from the Oval Office…[B]lack history does not flatter American democracy; it chastens it…Black nationalists have always perceived something unmentionable about America that integrationists dare not acknowledge — that white supremacy is not merely the work of hotheaded demagogues, or a matter of false consciousness, but a force so fundamental to America that it is difficult to imagine the country without it."
In a long, deeply-researched, and very worthwhile essay, Ta-Nahesi Coates surveys the sweep of American history to make the case for reparations — "by which I mean the full acceptance of our collective biography and its consequences". "Liberals today mostly view racism not as an active, distinct evil but as a relative of white poverty and inequality. They ignore the long tradition of this country actively punishing black success — and the elevation of that punishment, in the mid-20th century, to federal policy."
Coates' historical case here — ranging from 1619 to the present day and resting on works by Edmund Morgan, Eric Foner, Ira Katznelson, and others (he even gets in the oft-forgotten Tulsa riots) — is air-tight and undeniable. At the very least, we could all stop pretending that four centuries of shameful discrimination and brutality didn't happen, and acknowledge that, as Coates points out, it remains manifest in everything from our housing policies to the wealth gap to our absurd incarceration rates.
Along those lines, granted this may be changing soon, but it remains ridiculous that we have a very powerful Holocaust Museum on the Mall, but no equivalent museum or memorial about our own national original sin, slavery. The Holocaust Museum is very appropriate for DC: It is an unforgettable reminder of the systematized depravities that even supposedly civilized societies can commit. But we need to start considering the beam in our eye more seriously as well.
This piece also dovetails nicely with one of my favorite Cornel West quotes: "To understand your country, you must love it. To love it, you must, in a sense, accept it. To accept it as how it is, however is to betray it. To accept your country without betraying it, you must love it for that in it which shows what it might become. America — this monument to the genius of ordinary men and women, this place where hope becomes capacity, this long, halting turn of the no into the yes, needs citizens who love it enough to reimagine and remake it."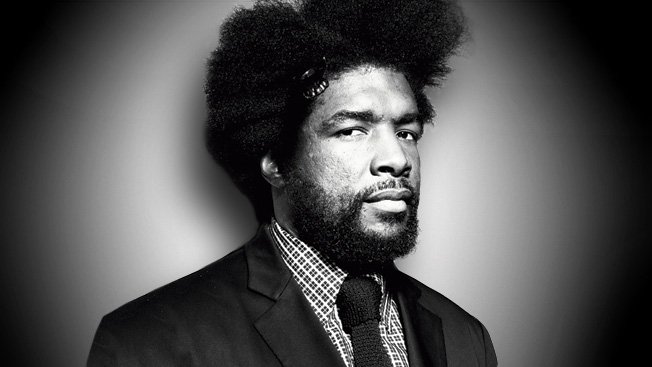 "Whereas 'My Adidas' highlighted consumer items, 'Picasso Baby' is all about unattainable luxury, fantasy acquisitions. Within the first ten words of the song, Jay Z ensures that no one in his audience can identify with the experience that he's rapping about…hip-hop has become complicit in the process by which winners are increasingly isolated from the populations they are supposed to inspire and engage…[I]t's a significant turnaround and comedown for a music that was, only a little while back, devoted to reflecting the experience of real people and, through that reflection, challenging the power structure that produces inequality and disenfranchisement."
In a six-part-series for Vulture, The Roots' Questlove explains, in his view, how hip-hop has failed black America. [Part 1.] Only two parts in, but so far he's dead on. I know I'm turning forty this year, so there's probably no small amount of Get-Off-My-Lawn involved. But, imho of course, something went wrong when commercial hip-hop took the hyper-consumerist turn awhile ago.
Back in the day, you had East vs. West coast (if I got to choose a coast, I got to choose the East — I live out there, so don't go there), the Pan-racial, regular guy optimism of the Native Tongues; the history- and political-minded hip-hop of Public Enemy, Gangstarr, X-Clan, KRS-One; the skewed pop-culture funhouse of the Wu-Empire, rappers like Slick Rick, Nas, & Rakim working their own unique thing.
Now, some of Kanye's experimenting aside, the hip-hop mainstream — from my admittedly limited perspective — seems to be mainly concerned with needle boats. "Who's to blame? It's hard to say. Certainly, Puff Daddy's work with the Notorious B.I.G. in the early '90s did plenty to cement the idea of hip-hop as a genre of conspicuous consumption."
Then again, as a few people pointed out in the comments, the evolution of hip-hop from diversity to commodity isn't happening in a vacuum. The music world, in most any genre, seems to be in a really bad way these days. But again, this is always the aging person's lament. Now Get Off My Lawn.