"The High Definition Earth Viewing experiment consists of four cameras strapped to the ISS's hull and are all pointed toward the Earth. Occasional blackouts when switching between cameras can occur and the dark side of the Earth is, well, dark, but you still get some pretty stunning views."
Who knows what will happen in 2020 — for now, the scientists (if not the politicians) are saying that "the relationship between NASA and Roscosmos is good, it is healthy." In any event, NASA has set up a 24-hour live-feed from the ISS. Hopefully, it will help keep things in perspective down here.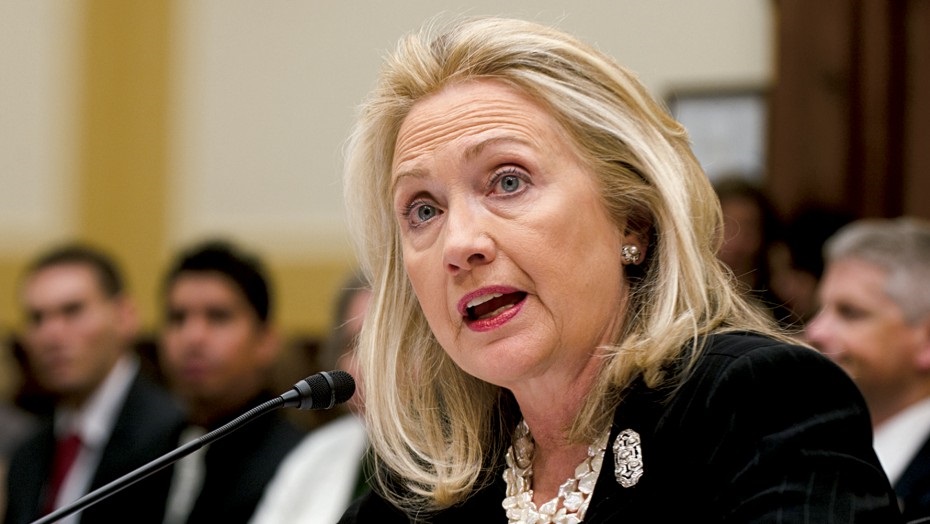 "I think turning over a lot of that material—intentionally or unintentionally—drained, gave all kinds of information, not only to big countries, but to networks and terrorist groups and the like. So I have a hard time thinking that somebody who is a champion of privacy and liberty has taken refuge in Russia, under Putin's authority."
Not that our next president and erstwhile progressive standard-bearer seems any better: Hillary Clinton insinuates Edward Snowden is up to no good. 'When he emerged and when he absconded with all that material, I was puzzled because we have all these protections for whistle-blowers. If he were concerned and wanted to be part of the American debate, he could have been,' she said."
Yeah, 'cause that worked out great for Chelsea Manning. C'mon. Also, if it were me, and "Pentagon officials" were openly fantasizing about putting a bullet in my head, I'd probably skip town for awhile too.