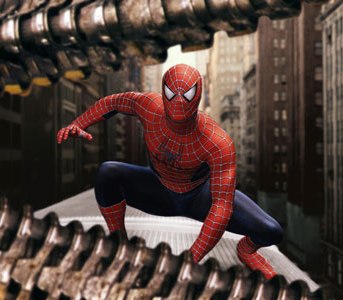 Here he comes, watch out bud. He's got genetically engineered blood…and a frozen run of bad luck like you read about. After a series of underwhelming summer films so far, Spiderman 2 is a happy surprise, and a distinct improvement on the decent original (#6). After an up-and-down first outing, both Sam Raimi and Tobey Maguire (as well as the gaggle of writers on board, among them Michael Chabon) have clearly settled into the rhythm of Peter Parker's struggle-filled existence, and the result is the most enjoyable and faithful comic book adaptation this side of X2.
Besides the renewed sense of confidence on display, Spidey 2 is already four tentacles up on its predecessor thanks to both Alfred Molina and the production design of Doc Ock. While Willem Defoe seemed like a great idea for the Goblin, he came off way too hammy in the final product, and that stupid mask eliminated most of his strengths as an actor anyway. Here, however, Otto Octavius is realized to perfection, and as such every fight between Ock and Spidey (particularly the sequence at the bank) carries the visceral thrill of seeing a comic book come to life. (Plus, nobody does evil demented appendages quite like Sam Raimi.) And, if that wasn't grist enough for the fanboy mill, J.K. Simmons gets to chew the scenery unabashedly again as J. Jonah Jameson, and there's plenty of nods to the webslinger's considerable rogues' gallery, including GG II, the Lizard, and — digging real deep in the well — the Man-Wolf.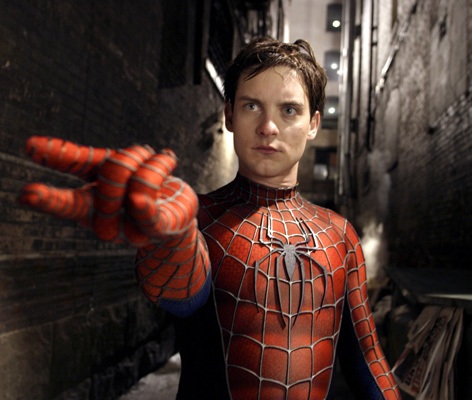 Problems? Sure, there's a few. Kirsten Dunst still screams Gwen Stacy, but makes for a rather implausible MJ. (Y'all webheads out there know what I mean.) As my brother pointed out, Spidey should be quicker with the quip…it's half of his battle strategy and most of his charm. Most of the saving-the-train sequence, from Tobey's uber-clenched look to the Passion of the Spider ending, was just plain goofy (and why fashion this elevated train sequence anyway? Spidey lives in NYC, not Gotham City or Metropolis, and the writers should've stuck to the real Big Apple.) And perhaps some of the longer heartfelt speeches (Aunt May's in particular) were overdone. All in all, though, Spidey 2 is a rollicking success, one that gives me hope that Marvel's movie run may not be over quite yet. Now how we're doing with FF…?