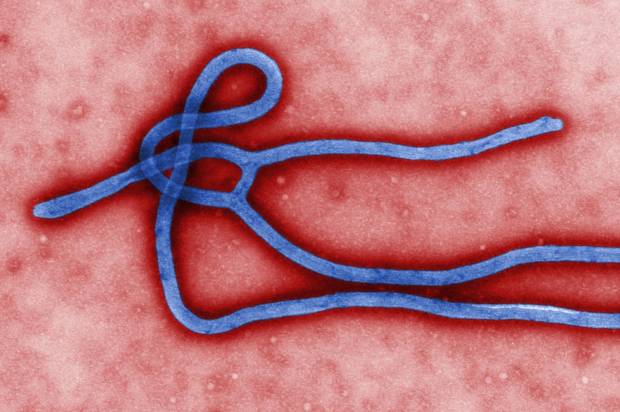 "The outbreak — the largest in history — has spread across Guinea, Liberia, Nigeria and Sierra Leone and killed at least 672 people, according to the World Health Organization. The disease has no vaccine and no specific treatment. It has a fatality rate of at least 60%."
Among the most frightening developments in a world full of bad news at the moment: Ebola is running rampant through West Africa, and has reached both Freetown and Lagos, Africa's largest city (where it was hopefully and quickly contained.) "This epidemic…can only get worse, because it is still spreading, above all in Liberia and Sierra Leone, in some very important hotspots,' Janssens said…'we have never known such an epidemic.'"
Still, before you seal the locks on the underground shelter, the general scientific consensus seems to be that, even if the virus does reach here by plane — and it may well — ebola isn't influenza circa 1918: "This is not a highly transmissible disease, where the number of people who can be infected by a single individual is high. You have to come into very close contact with blood, organs, or bodily fluids of infected animals, including people. If you educate people properly and isolate those who are potentially infected, it should be something you can bring under control."
Also, as far as deadly mutations go, ebola "kill[s] so quickly that I don't envision there's going to be a major shift in transmission." Some small comfort…unless, of course, you're infected. As it is, per The Onion, a vaccine is "at least 50 white people" away.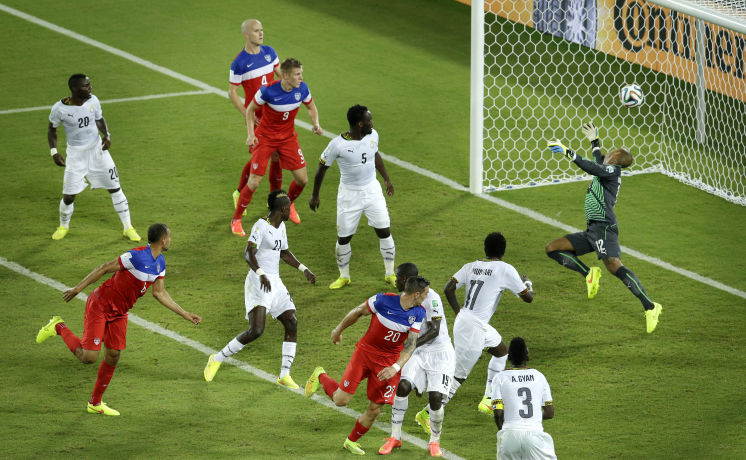 "There was a lot of shade being thrown at DaMarcus Beasley on Twitter, as if it was his fault that the Ghanaians kept bombing down his flank in 2-v-1s and whipping in crosses. You see the math, right? When it's 2-v-1 on the flank, the best thing you can do as a fullback is coax the opposition into hopeful benders, which is exactly what Beasley did…The US can deal with crosses all day, but you don't want Geoff Cameron, Besler –- most likely John Brooks now –- or especially Omar Gonzalez having to come out and meet attackers wide."
As the US defeats Ghana 2-1 in their World Cup opener, garnering three critical points in this year's Group of Death and revenge against the team that knocked us out in 2006 and 2010, MLS Soccer's Matthew Doyle explains how the US's risky rope-a-dope strategy worked. (Apparently, hardly ever controlling the ball was our master plan.) "The US invited Ghana forward, and wanted them to play thoughtlessly. Jermaine Jones pushed up the left real high to hunt the ball, and it worked."
Of course, we also lost critical striker Jozy Altidore, who only broke out of a shooting slump against Nigeria, and whose speed, if nothing else, is needed to stretch the field. Without him, as this article points out, we're going to have to bunker. And unless we start playing better (looking at you, Michael Bradley), Portugal and especially Germany are going to eviscerate us.
By the way, you've probably already figured this out by now, but Univision is streaming all of the games online for free. Accelerate the work day, work on your Spanish, and watch some very exciting futbol so far, all in one fell swoop.
Update "In their last four games – two friendlies and now the two group stage games – the US have conceded four goals after the 80th minute…They are sloppy in possession down the stretch, and even worse in closing down running lanes. All the precision you saw from this team through the first 80 minutes disappeared over the final 10."
So Bradley did play better in Game 2's almost-upset of Portugal…for 94 minutes. Sigh…well, we still have four points — hopefully the high-powered Germans will agree to a gentlemanly draw on Thursday.