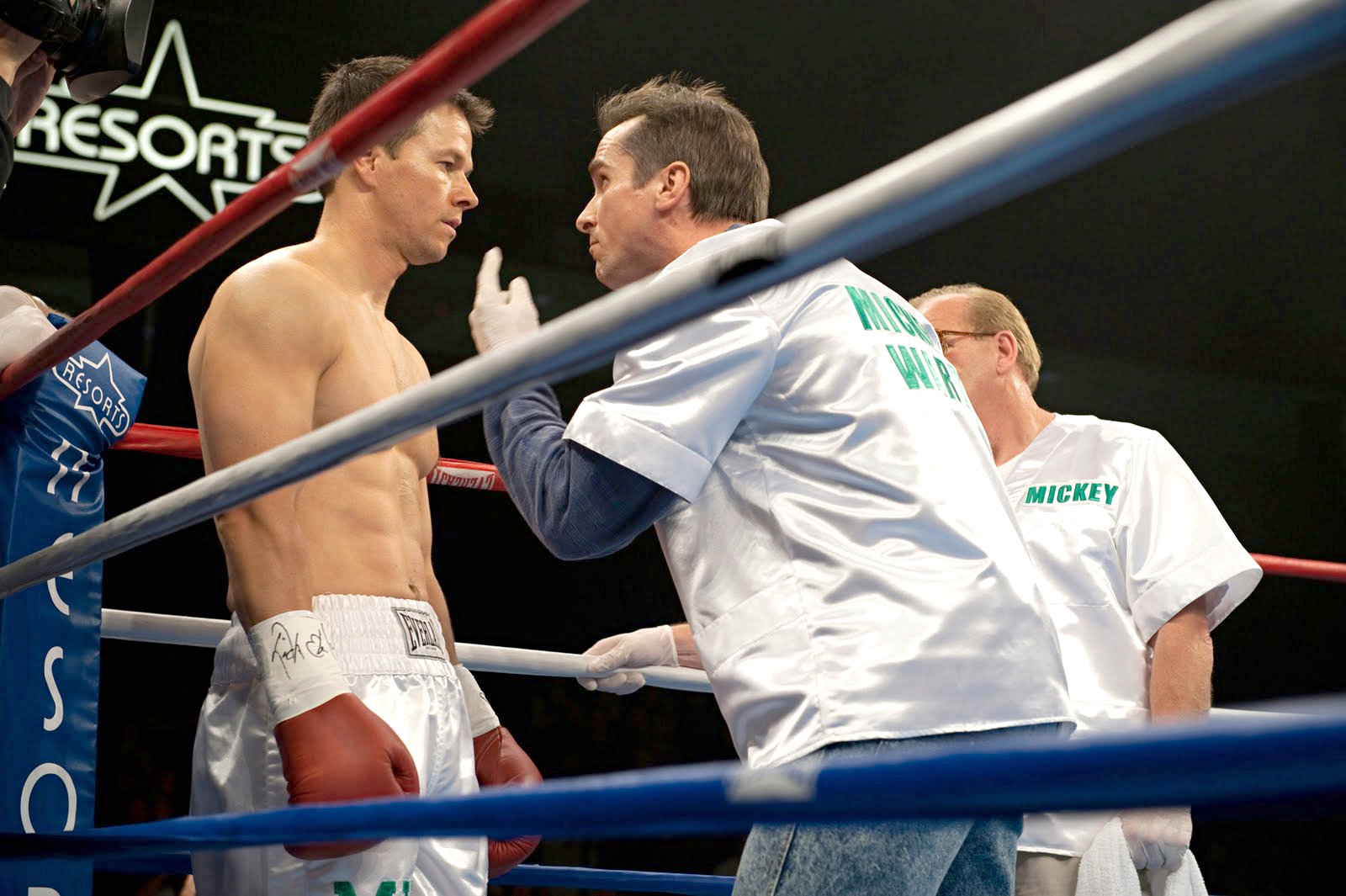 Some unfinished business from earlier this month: David O'Russell's worthwhile Massachusetts family drama by way of a boxing flick,
The Fighter
, never got
its own long-form review
here at GitM. Since I saw it awhile ago now — New Year's Day, in fact — and since I already basically covered it in
the top twenty of 2010 post
(where it clocked in at #8), I'll just let what I wrote there, reposted below, stand. (And for those of you who read this the first time around, my apologies — This is more just a placeholder, should I link to the film in the future.)
"Suffice to say, I was pleasantly surprised by David O'Russell's chronicle of the comeback of welterweight "Irish" Micky Ward, the pride of Lowell, Massachusetts. In fact, I had the opposite experience here that I had with The King's Speech. There was a potentially interesting story told extremely conventionally, while this is a tried and tested sports movie formula — a boxer with one last shot at a title — that still felt fresh and invigorating.
True, the seven Ward sisters were a bit much — They were the only time this boxing movie veered toward the egregious cartoon rednecks of Million Dollar Baby. But otherwise, solid performances by Mark Wahlberg, Melissa Leo, Amy Adams and especially Christian Bale give this could've-been-by-the-numbers film a much-needed heart."