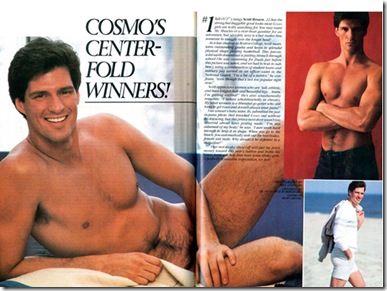 So,
slow news evening
, eh?
Well, first off, thanks, Massachusetts! To my many friends from the Bay State, I say this: Speaking as a son of South Carolina, I never, ever want to get the "you-hicks-are-keeping-us-back" routine from y'all again, thanks much.
So, yes, Scott Brown defeated Martha Coakley for Ted Kennedy's Senate seat. And thus, in a truly bitter irony, a man who spent his life trying to achieve health care reform for all Americans has now been replaced by a guy sworn to kill the health care bill and armed with the 41st vote(?) that could potentially make it happen. (Yes, Virginia, it's true. In our system, 41 > 59.) Well, in Brown's defense, he has a nice truck.
Why did this happen? Well, everybody has a theory. Here's mine, which boils down to two reasons.
1. Martha Coakley. I didn't watch enough of the MA race to determine if she was a lousy candidate through-and-through, although I have my suspicions. Nonetheless, Ms. Coakley was undeniably a gaffe-prone standard-bearer. From calling Curt Schilling a Yankee to misspelling the name of the state in a political ad to, weirdly, insulting the very idea of glad-handing in public, Coakley was an out-and-out gaffe machine. Couple that with a lackadaisical campaign and the inexplicable decision to take an extended vacation in the heat of the race, and you have a recipe for disaster. There's a reason we've been telling the story of the Tortoise and the Hare for a couple thousand years now.
2. Change. In fending off Rahm Emanuel's charge that she's at fault for this fiasco, pollster Celinda Lake aptly summed up the main problem here: ""If Scott Brown wins tonight he'll win because he became the change-oriented candidate. Voters are still voting for the change they voted for in 2008, but they want to see it." Put another way: All across the country, the current occupants of the White House tapped into a deep and strongly-felt yearning for a transformative presidency in 2008…and then spent pretty much the entirety of their first-year in office playing the same old tired in-the-Beltway reindeer games that made people ill in the first place. This is not change voters believed in, and it has made voters angry, or depressed, or both.
Equally demoralizing is the neverending spectacle of a stalled-out health care bill. If I'd hazard a guess, most voters aren't really delving into the ins and outs of this all-consuming debate, particularly by Month Eight or whatever it is. But they can see just from casually following along that the Democrats are really struggling to get this done, that the White House has been letting the bill get bogged down and eviscerated in the Senate — first in August, and again in November/December — and that, from the Big Pharma deal to the disappearing public option to all of the Lieberman/Stupak/Nelson/Snowe shenanigans on display, the usual Washington rules are in full effect right now. Once again, this is not change people can believe in. With each passing month that the bill has languished, we Dems have looked weaker and weaker. And if you continually force voters to choose between venal and incompetent, they'll tend to gravitate toward the former.
Now, the good news: 1. First, and this cannot be stressed enough, we have an 18-seat majority in the Senate. It's 59-41 people…most presidents can only dream of having that kind of majority, Dubya included. So there's really no good reason — none, zip, zero — that we shouldn't see more progressive accomplishments from this administration in the year to come. It just takes an act of will. I don't remember the Republicans getting all kerfuffled about operating with 51 votes. Nor did Hubert Humphrey and the Johnson Senate have any problem with blithely ignoring the Senate parliamentarian when it got in the way of legislation.
2. It's January of 2010, i.e. almost a full year before the "real" election day. In other words, this Brown victory is really just a shot across the bow. And if the administration course-corrects now, we may even end up gaining a year in time — and several seats we might well have lost — had this lazy centrist drift continued on until next November.
Of course, that's only good news if the administration and the Democratic Party draw the right lessons from yesterday's defeat. Suffice to say, this afternoon, it does not look good: Enabled, as usual, by the Serious People™ who comprise the broken-down wreck we once called beltway journalism, all the usual suspects are currently blaming Coakley's loss on "the Left," or more specifically the hippie-liberal cast of Obama's administration thus far. Uh, say what now?
It's hard to answer this ridiculous charge any better than did the estimable Glenn Greenwald this afternoon: "'In what universe must someone be living to believe that the Democratic Party is controlled by 'the Left,' let alone 'the furthest left elements" of the Party? As Ezra Klein says, the Left 'ha[s] gotten exactly nothing they wanted in recent months'….The very idea that an administration run by Barack Obama and Rahm Emanuel and staffed with centrists, Wall Street mavens, and former Bush officials — and a Congress beholden to Blue Dogs and Lieberdems — has been captive 'to the Left' is so patently false that everyone should be too embarrassed to utter it."
Truer words and all that. If we want to stop seeing these sorts of Brownian upsets in the future, the answer is emphatically not to curl up within the usual GOP-lite protective camouflage and hope the flak dies down. People see through that malarkey immediately. (As Harry Truman is rumored to have said, "In an election between a Republican and a Republican, the Republican wins every time.") No, the answer is to move forward from this point with the courage of our convictions, and to start delivering to American families the real and fundamental change they were promised a year ago. It's just that simple, folks.